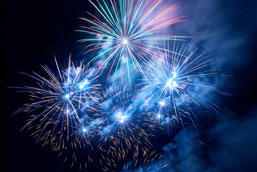 Where do I begin?
That '60s Erich Segal book, "Love Story," opened with those words, remember? It was about a college romance that ended in tragedy.
The Fiesta Bowl debacle is about college, all right, but there's no romance in it, and the tragedy is that there has been so little oversight by the board for so long—if one believes the findings of the 276-page Final Report of the Counsel to the Special Committee.
Some background for those of you who may not be up on your U.S. collegiate sports: I certainly am not, but believe me, this governance nightmare transcends any "football versus soccer" debate. The Fiesta Bowl is an Arizona nonprofit that runs, among other things, the Tostitos Fiesta Bowl, a postseason football game that pairs up top college teams. It's one of five postseason games that alternate hosting the "national championship" of college football, through a consortium called the Bowl Championship Series, or BCS. The organization came under investigation when allegations surfaced that it was reimbursing employees for political contributions, a violation of election law.
The Fiesta Bowl board fired their CEO, John Junker, following release of the resulting report that, in addition to detailing such contributions, describes years of egregious practices. But where was the board all along? According to the report:
Junker and other employees were reimbursed for tens of thousands of campaign contributions, grossed up to net the amount of the contribution.
A lobbyist who worked with the Fiesta Bowl chose the investigator for an earlier investigation into allegations; the lobbyist chose which employees the investigator would talk to and coached them in their answers. The investigator paid the lobbyist a third of his fees. Result: no fraud uncovered.
When the Bowl planned a political fundraiser and couldn't send out invitations to it from their organization's e-mail because of campaign laws, they asked a board member to send the invitations from his company.
The Fiesta Bowl paid for four private golf-club memberships for Junker, plus cars and monthly auto stipends for him and his wife, a non-employee.
The Bowl paid $33,000 for a 50th birthday party for Junker.
One board member's company received a no-bid $300,000 contract to perform construction work for the organization.
I could go on and on. There's much more in the report, and some of it is even more titillating than what I've written here. But there are so many more questions than answers: Who was watching over the Bowl's tax-exempt status to ensure there was no personal benefit to any employee? Whose job was it to know enough about campaign law? Who was worried about conflicts of interest?
One sad statement stood out in the report. An executive committee member said, referring to Junker and his staff, "they don't tell the board members anything."
Just one more question: If the staff doesn't tell the board anything, whose responsibility is it to find out?