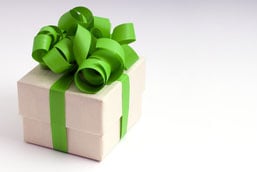 Today's nonprofit board tale is from the state of Maryland, home of the Preakness, Chesapeake Bay, and, apparently, at least one very assertive potential philanthropist.
Let me explain. According to its Web site, Equality Maryland works to secure and protect the rights of LGBT Marylanders by promoting legislative initiatives on the state, county and municipal levels. Recently their board rejected an offer of $500,000 by an anonymous donor….
Let's breathe that in for a moment, shall we? They turned down half a million dollars.
Why? Because the gift came with a catch. The anonymous donor offered the money contingent upon the board's giving up its voting power; the donor would be allowed to select a new board. Characterized only as "a gay man out of Montgomery County" by his representative, Darrell Carrington, who is himself a current board member of the organization, the potential donor was apparently concerned about the organization's sustainability. It is currently in financial difficulty and has made plans to lay off all but one employee if contributions do not increase.
The story, reported in the Washington Blade, a Washington-based news source for and about the LGBT community, offers important lessons for board members pondering their gift policy. First—do you have one? You should; all boards should be proactive about what kinds of donations—and from whom—they will accept. For example, a recent article in the Nonprofit Quarterly proposed a suggested policy for when your organization is presented with an offer from a potentially dictatorial regime.
Worrying about receiving funds from despots might be a little over the top, but the fact is, gifts come with restrictions all the time. I liked what one of the responders to the Blade article, "KW," had to say:
Any time there are "strings" attached to a donation, that is a red flag. A restricted gift (meaning that the gift is designated to fund a specific area of interest) is one thing, but "you will only get this gift if you take this action" is another. Any conditions and contingencies placed upon a gift should be reviewed VERY carefully.
That seems like the right way to look at it. Donors may place restrictions on their gifts, and your board's gift policy should state whether restricted gifts are acceptable. But accepting a gift that essentially holds the organization hostage, even if in financial difficulty, is a devil's bargain and creates far too slippery a slope for my taste.
Another responder, Jenna Fischetti, wrote: "The board was right in rejecting the offer, if the offer was in fact as described. A better response would have been to counter with the opportunity to present the concept to its membership base upon the full disclosure of the interested donor." A nice bid for the transparency that was sorely lacking in this inchoate transaction.
I'm happy to give the potential donor the benefit of the doubt and assume his charitable impulses were pure, but accepting an anonymous gift that comes with a big, fat catch? It's just not worth it.