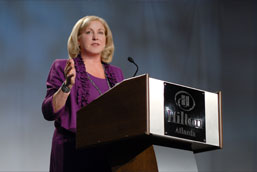 In 2009, in response to the challenging landscape in which nonprofits found themselves following the financial crisis, BoardSource introduced the concept of "Transformative Governance." I wrote a long article for Board Member, BoardSource's member periodical, in which I explained that if boards are to guide our organizations to sustainable and effective futures in face of so many challenges, we must establish a new framework for board leadership. Boards must transform themselves if they are to transform their organizations. The Board Member article grew into my blog titled "Transformative Governance."
Two years later, my call for governance that is both transformed and transforming remains urgent — so much so that it is critical that other leaders join the conversation and share their thoughts and ideas on how to unleash the full potential of boards.
I therefore want to welcome you to "Exceptional Boards," the new BoardSource blog that will continue our conversation on a weekly basis and feature multiple contributors from within BoardSource as well as guest contributors. Our new blog is a forum in which we will encourage discussion and debate about what it takes to rise to a new level of performance, to lead amidst the profusion of social, political, and economic issues impacting nonprofits today.
So please, join the conversation. Write back, talk back, blog back...get involved. We've set a pretty ambitious agenda here — we don't want to chit chat about board competency; we want to explore what it means to be a truly exceptional board and how, working together, our own boards can become just that.
Thank you for being a part of it!
Linda Crompton
President & CEO