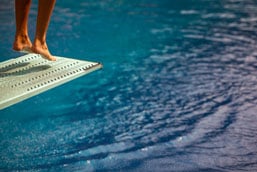 by Linda Crompton, president & CEO
Welcome back to the Central Asia Institute scandal, often referred to as the "three cups of tea" story —broken on "60 Minutes" last year, it created a sensation, and as they say, not in a good way. Well, that party is over; the three teacups have been washed and put away, and the host, Greg Mortenson, has been told to pay the bill — more than $1 million in restitution.
Last week, the Montana Attorney General Office reached a settlement with Mortenson, Central Asia Institute's former executive director, in restitution for what the AG called "past financial transgressions." You may recall that the CAI was formed to build schools in Afghanistan and Pakistan, and readers of Mortenson's books detailing his adventures, Three Cups of Tea and Stones into Schools, donated many millions in response. But a yearlong probe found that Mortenson squandered much of the money on travel to speaking engagements; personal items; and family vacations. In his legal opinion, the AG was careful to write that the Institute's work is worthwhile, and that the settlement will not preclude its ongoing work towards its mission.
Last year when the story broke, I asked (as, unfortunately, I too often must do) in a blog post: Where was the board? The AG's report gives us the answer: asleep at the switch (my words, not his). While the board adopted new conflict-of-interest and structural policies in 2008, the policies were essentially ignored. The report states that some board members did, indeed, ask questions about financial irregularities, but were continually outvoted and eventually resigned, with no new members brought on until in 2009 — and continuing today — there are three voting board members, one of whom is Mortenson, a technically legal, but ethically questionable, structure.
The settlement calls for a board restructuring that does not include Mortenson (he has already resigned as executive director), with enough board members to provide adequate oversight, and the AG Office will continue its scrutiny for three years.
Three years, three cups of tea, three board members... While we're talking about three's…let's not forget those three fiduciary duties we've all signed onto: the duty of care, the duty of loyalty, and the duty of obedience. Paying attention to those three things will help keep your organization's name off the front page of The New York Times or the ticking clock of "60 Minutes"…unless it's a story about how great your board is.
I hope CAI survives this and comes out stronger. It has a wonderful mission, and the AG goes out of his way to praise Mortenson and CAI for their worthy achievements. But at a time of increasing scrutiny of our sector, this has been a noisy and very public bad governance example that creates a negative halo effect on the millions of nonprofits that are working to do it right. Since BoardSource opened its doors 23 years ago, we've developed a pretty good idea of what it takes to govern a nonprofit. It's not rocket science (unless that's your mission): It's basic standards like having sufficient board members to provide oversight; no self-dealing; disclosing conflicts; having written policies and adhering to them; and of course I could go on. That's what it takes to be the GOOD governance example.
Let us know how your board is doing it right.