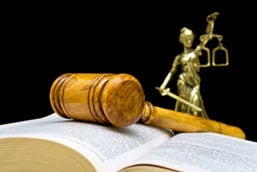 By Pat Libby, director, Institute for Nonprofit Education and Research, University of San Diego; BLF 2013 speaker
It's not easy being a board member of a nonprofit organization. It's even harder being a good board member.
We agree to serve because we are passionate about the cause and then find ourselves immersed in a world of responsibility. The idea of becoming involved in public policy or lobbying feels like one more huge thing to tackle, and more often than not, way outside of our comfort zone (after all, how many of us stayed awake during high school civics?).
And, if you think we live in contentious times, you are correct. According to a video posted by The Washington Post, Congress passed just 22 bills during the first eight months of this legislative session. That is the lowest number of bills passed since 1947 when records of this type were first kept. So why should you jump into the fray at the high point of incivility?
The core reason you and your nonprofit board colleagues should lobby is because you have the potential to impact public policy on a much greater scale than the work your organization does on a day-to-day basis.
There are good fights to be fought at the city, state, and federal level. For example, if you work with the poor, you should be worried sick about the prospect of food stamp cuts that will affect between four to six million Americans. If you work with the arts or in education, you should be shaking in your boots about the proposed decrease in funding to the National Endowments for the Arts and Humanities, which are each facing budget cuts of 49 percent. That is even greater than the 34 percent cut being proposed for the Environmental Protection Agency. You get the picture.
If you've ever considered jumping into the public policy fray, this is the time.
Here's what you need to know:
Lobbying is 100 percent legal for all 501(c )(3) organizations
You are no more likely to be audited by the IRS if you participate in lobbying activities (particularly if you sign up for the (h) election by signing a one-line form — an option that is available for all public charities except for religious institutions). As an added bonus, if you choose the (h) election, your Form 990 preparation will actually be easier.
You don't have to know the ins and outs of the legislative process to pass a law, just like you don't need to be a veterinarian to own a pet. You need to be well-informed about your issues, have your case nicely documented, be polite, and do a few other strategic things which I describe in my book, The Lobbying Strategy Handbook (Sage 2012), and will discuss at BLF 2013.
Don't be afraid! Do get involved! The consequences of "sticking to the knitting" in your role as overseer are too great.
Be a good patriot. Be a good nonprofit board member. Get engaged.