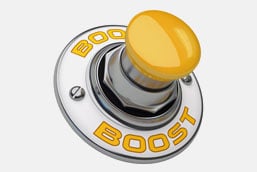 by Susan Murphy, vice president, United Way for Southeastern Michigan
The fourth in our series of blog posts written by BLF 2013 speakers.
As United Way for Southeastern Michigan evolved its business model from one that raised and disbursed funds to one of measurable results and impact, the organization's leadership recognized the necessary step of emphasizing the role of governance in accelerating its impact. The organization was in a place of strength, and, as part of navigating change, leadership was ready to innovate strategies to increase the effectiveness of the board of directors.
A taskforce, launched by the board, was charged with developing a set of recommendations to evolve governance culture, structure, and processes, with the overall theme of allowing for flexibility to adjust to changes in the external environment. The Governance as Leadership model and its "three modes" of governing — fiduciary, strategic, and generative — became a foundational element, and the taskforce spent time deliberating over what it would mean for United Way to reframe the board's work around this model. The taskforce also spent time strategizing board member composition and the level of engagement necessary for success.
Now over a year into implementation of the taskforce's recommendations, we are often asked about our experience, including how we got started, what we have learned, and our initial successes.
How We Got Started
We got started! While the taskforce undertook its deliberation process, volunteer and staff leadership partnered to redesign board and committee meeting agendas to include engaging segments during which members would "turn and talk" to discuss critical questions facing the organization.
What We Have Learned
• Vision: The importance of understanding where we were vs. where we wanted to be.
• Talent: The board is a strategic asset that is often under-leveraged.
• Leadership: Success depends on creating space to activate champions.
• Intentionality: All three of the Governance as Leadership modes of governance are necessary and important to an organization's success. We have learned the importance of dedicating time to developing agendas, questions, and processes that will engage the minds of those around the table.
• Commitment: The importance of dedicating time and resources. Our senior management team devotes significant time to continuously strengthening governance processes and developing meaningful experiences for members.
• Composition: The importance of determining the right criteria for individuals who join the board. At United Way, we identified three main attributes beyond the traditional demographic considerations that we use to select board members: passion, resources, and expertise.
• Engagement (defined as relationship plus meaningful action): The importance of getting clear on the board's role and investing time and resources in developing the interests of individual members.
Initial Successes
While we are early in this journey, the board is making positive strides. Here are a few early indicators of progress:
• There is greater ownership of the organization's mission. Individual leadership and group engagement has deepened with knowledge and dialogue, clarity about roles, and opportunities to activate individual passions, resources, and expertise.
• The board has adopted a set of specific metrics to measure its own performance.
• Meeting attendance has increased since moving to a schedule of quarterly meetings and an annual retreat designed to maximize all three modes
of governance.
• The board has a common language around culture and the three modes of governance.
We believe cultivating the governance necessary for success is an on-going process, and are continuously considering ways to take our effectiveness to the next level. We also believe strong governance is one of the most powerful levers an organization can invest in to achieve impact, create a culture of innovation, and ensure sustainability.
Do you have a story of transformative governance to share?
Susan Murphy will be co-presenting a session titled "Board = Talent Waiting to Be Developed and Engaged" at BLF 2013 in which she will drill down on the United Way for Southeastern Michigan's transformative work. Learn more about the session here. Register for BLF here.
The mission of United Way for Southeastern Michigan is to mobilize the caring power of Detroit and Southeastern Michigan to improve communities and individual lives in measurable and lasting ways.