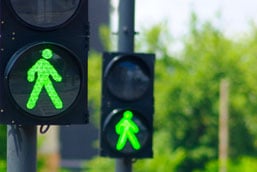 By Anne Wallestad, president & CEO
In the world of fundraising, there's a mantra, "If you don't ask, you don't get." And it's true. Organizations that wait for donors to come to them don't typically do so well when it comes to fundraising. And fundraisers – whether board or staff members – learn early on that leaving fundraising to chance is a recipe for disaster and disappointment.
The same could be said for board recruitment: Waiting for potential board members to find you is not a winning scenario. From a practical standpoint, you're unlikely to have enough potential board members find you to effectively populate your board. And from a strategic standpoint, you're even less likely to find the blend of skill sets, community connections, and interpersonal dynamics that characterize the most effective boards.
But the importance of proactivity and thoughtful selection of board service opportunities goes both ways. Individuals who are considering joining a board are wise to think about what they're looking for in a board service opportunity. And, once they know what that is, I would argue that it's not smart to wait for it to come to you.
Why? Because the most effective board members are individuals who are truly passionate about what an organization does; are willing to commit time, resources, and energy to strengthen and sustain it; and embrace board service as a serious commitment. Self-identifying your commitment to an organization is a powerful first step in the right direction.
There is power in knowing what you want and going after it. Here are good things to keep in mind when you do:
Consider working through a partner: There are lots of organizations that help to identify and source board members for nonprofits in a specific community or mission area. They're a great place to start when looking for a board service opportunity.
Do your homework: Learn about the organization's programs and what its key strategies are for the future. Read up on who's currently serving on its board to get a sense of what the organization looks for in terms of its board profile and whether you could bring a new perspective or skill set.
Go with your gut: You may find — once you get to know the organization a bit — that something feels "off" and that the thought of joining its board is making you uneasy. Don't ignore that feeling. It's much easier to avoid a bad board situation than to get out of one. Check out Rick Moyers's post Want to Avoid a Bad Board Experience? Consider Saying No for some specific things to watch out for when considering a board.
Take no for an answer: Just because a specific board service opportunity seems like the right fit for you doesn't mean it will be the right fit for the organization. It's critical that organizations and individuals are honest about what they both are looking for and need. If this particular organization isn't looking for someone with your experience and background, that's ok. Move on and look for an organization that is. For more on that topic, check out my previous post on What Online Dating Can Teach You About Boards.
Do you have a good story about going after a board service opportunity? We'd love to hear about it.