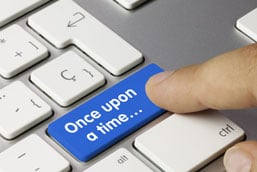 By Marla Bobowick, CEO, Bobowick Consulting; David Martin, managing partner, Sterling Martin Associates; and Virginia O'Brien Record, client partner, Sterling Martin Associates
From determining an organization's mission and purpose to securing financial resources so that the organization can fulfill that mission, nonprofit boards of directors are tasked with numerous jobs. While all of these tasks are critical to keeping the nonprofit successful, hiring the CEO may be the single most important decision that a nonprofit board makes.
Selecting the ideal CEO is a multi-step process, but it doesn't end with the offer letter. The board is also responsible for ensuring a smooth transition so the new CEO and his or her team can get back to working the mission of your organization. Planning for a transition on the front end, following a deliberate process to engage the "perfect candidate," and ensuring success on the back end can make all the difference. And yet,
many organizations don't have a succession plan, and if they do, most board members don't know where it is
few board members have been through a nonprofit executive search
search processes are often shrouded in secrecy because of concerns about confidentiality
despite the best of intentions, onboarding is often neglected because it comes at the tail end of a long process when it really is part of the transition continuum
In our BLF session, "An Executive Transition Tale: Succession Planning, Executive Search, Onboarding," we will address the above issues and examine the story line of an executive transition from both the chief executive's and the board's perspective. We'll discover that while these parties share a common goal — the success of the organization — they each have different concerns, goals, and expectations; understanding where the other side is coming from smooths out the transition process. We will explore major milestones along the way, demystify the executive search process, identify common pitfalls, and share pearls of wisdom.
And just as Scrooge in Charles Dickens's "A Christmas Carol" was transformed by his apparitions — think Ghost of Leaders Past, Ghost of Leaders Present, and Ghost of Leaders Yet to Come — we will come to believe in the powers of a well-formulated succession plan, a deliberative executive search process, and a thorough and strategic onboarding process. Putting all of these pieces together is the key to a truly successful executive transition.
Through audience participation and roundtable discussions, Virginia will present the nuts and bolts of developing a sound succession plan; David will offer guidance to those in the midst of or about to embark on an executive transformation so that it, too, has a happy ending; and Marla will discuss the importance of having a solid onboarding process in place, thus closing the executive transition loop.
Hope to see you on October 9.
Marla Bobowick is an experienced nonprofit professional with a history of creative problem solving and extensive experience with board governance, strategy, research, and publishing. Prior to founding Bobowick Consulting, Marla was vice president of products at BoardSource, where she oversaw publications, online products, and research.
David Martin is managing partner of Sterling Martin Associates, an executive search firm that focuses on recruiting nonprofit leaders, primarily at the C-suite level. He has three decades of professional experience in both the for-profit and nonprofit sectors, and, since founding Sterling Martin Associates in 2006, has led nearly 100 searches for U.S.-based nonprofit organizations.
Virginia Record, a client partner in the Washington, D.C. office of Sterling Martin Associates, has strong subject matter expertise in the overall nonprofit management arena, having spent more than 35 years in nonprofit leadership positions, primarily in higher education and healthcare and focused on development and public affairs. She also has served on dozens of nonprofit boards of directors and has consulted with nonprofit organizations on matters ranging from governance and resource development to marketing and communications.