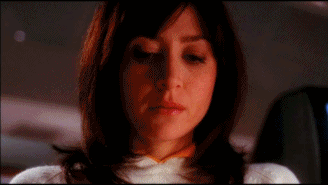 By Melissa Sines, accreditation manager, Standards for Excellence Institute
This post in one in a series written by nonprofit leaders who are presenting sessions at the 2014 BoardSource Leadership Forum on October 9 & 10 in Washington, DC. It's not too late to register!
Lately, a couple of really great, tongue-in-cheek blogs have emerged that poke fun at working in the nonprofit sector. If you're missing "When you Work at a Nonprofit" and "Nonprofit with Balls," check them out. Whether you're a board member, an executive director, or a staffer, you're likely to come across a post that will remind you of the way your organization operates and make you laugh. And as far as I'm concerned, laughing is better than suffering a mental breakdown! The image above, titled "When your boss asks you to do her job for you and you still only get paid $12 an hour," made me laugh.
When the laughter fades, however, it's back to the really hard work we have to do to keep our organizations running efficiently, effectively, transparently, and with accountability. I've been working at the Standards for Excellence Institute for three and a half years now and can assure you that organizations that invest resources in assessing and evaluating their operations are stronger and operate at a higher level than organizations that do not. And, organizations that take steps to honestly assess their leaders' leadership ability, strategic planning, and visioning are on an entirely different playing field than others.
Leaders should be smart about the benchmarks they're using to measure their performance and that of their organization. Benchmarking against standards that demand deep evaluation and continuous improvement will help leaders think through the priorities and goals they set throughout the organization.
Some benchmarks are easy: Do you file your Form 990 on time? Does the board review budget to actual information at least quarterly? Do your employees receive regular evaluations?
Others aren't so easy to check off a list:
In what kinds of community-wide strategic partnerships are you engaging, and to what end?
Are you developing bench strength among your staff by providing relevant professional development opportunities and meaningful evaluation?
Is your organization inclusive of the community you serve, and if not, what needs to change to ensure that it is?
How do you evaluate your sources of income and determine which grants, contributions, or partnerships to pursue?
Are you able to communicate effectively and control your message in today's fast-paced social web environment?
What policy issues are affecting your ability to meet your mission, and what (if any) positions are you taking on them?
These aren't the kind of questions you can hand off to the administrative assistant, no matter how talented or efficient she or he may be. These questions engage leadership at all levels of the organization in a collective pursuit of excellence in management, governance, and operations.
A coherent, systems-based form of assessment is important because it allows you to identify areas for improvement and then focus your efforts around what matters most — achieving your mission. And, next time your employees or volunteers visit the nonprofit funny pages, they'll be able to laugh at the way things used to be.
The Standards for Excellence session at this year's BLF will introduce organizational leaders to a proven set of benchmarks that will help them assess their capacity, leadership, and accountability. Participants will utilize an assessment tool to measure the strength of their leadership and organization and have the opportunity to ask questions about how these benchmarks are implemented in different types and sizes of nonprofits. I encourage you to register for BLF today to access this and many other sessions that help you practice mindful leadership by design.
Melissa Sines works with the Standards for Excellence Institute as their accreditation manager. She co-founded the Frederick Giving Project, serves on the Frederick County Nonprofit Summit Planning Committee, the ABAG Regional Giving Circle Connector Committee, the Celebrate Frederick In the Street Committee, and the Leadership Frederick County Leaders on Loan Advisory Committee. Melissa is most happy when organizing people and projects to make good things happen.