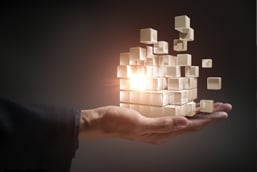 By Katha Kissman, BoardSource senior governance consultant
This post is one in a series written by board leaders who are presenting sessions at the 2015 BoardSource Leadership Forum. We invite you to join us for this event.
When my colleague, Beth Gazley (Indiana University-Bloomington) asked me to co-author a new study and book for the ASAE Foundation that would focus on the journey to good governance, I was intrigued. As a nonprofit practitioner for more than 30 years with a chunk of time as an interim leader, organizational development consultant, and senior governance consultant with BoardSource, I had first-hand experience leading or effecting change as a practitioner. But this would be my first opportunity to marry my practitioner knowledge with evidence-based research in partnership with an academic who specialized in the nonprofit sector.
The result, a book titled Transformational Governance: How Boards Achieve Extraordinary Change, aspired to fill a gap in the current literature on nonprofit governance by combining three elements missing from earlier publications. First, it would focus less on the qualities of high-performing boards and more on the processes that ordinary boards used to reach higher performance. Second, it would emphasize both case studies and the applied tools and activities that are used to achieve higher performance. And third, and most importantly, it would focus on the work of professional and trade associations rather than nonprofits in general. In other words, this book was intended to offer guidance on the activities, tools, and decisions associations use to achieve higher performance — helping associations in particular, but other nonprofits as well, understand how to restructure themselves to perform better.
What was most surprising to me as Beth and I worked on the project was how my training in an entirely different area of my life — that of a clinical hypnotherapist — provided a lens to what were hearing from the more than 100 association leaders we conversed with via one-on-one interviews and emails. And that was all about the energy, fortitude, and commitment it took to understand and then to manage the human dynamic involved with the organizational team (board and staff) to achieve transformational governance change.
In "Getting to Good Governance," an article that appeared in the July-August 2015 issues of Associations Now, Beth and I wrote: "Change engenders passion and emotion. Disagreements or conflicts may erupt. Paying attention to these dynamics and actively honoring the human element requires commitment, compromise, and work. This takes active management. Recognizing that a board is a team is a first step. These often relative strangers, who come from different backgrounds and geographic locations and who have varied personalities, come together possibly only four to six times a year. Adapting to complex group dynamics while serving the mission, dealing with operational goals, and making important decisions in a limited amount of time requires strong leadership, focus, and heartfelt work on the part of every person involved. Board members who make a commitment at the outset to understand relationships, trust fellow members, and accept a common purpose will find that banked social capital pays off later if and when the board has to change the status quo."
The research data, the knowledge and resources, the quotes, and the case studies included in Transformational Governance: How Boards Achieve Extraordinary Change provide key insights to those board members who know (or even think) change is needed. My presentation at BLF will hopefully give you the courage to take the first step toward that needed change.
Transformational Governance: How Boards Achieve Extraordinary Change is available through the BoardSource bookstore.