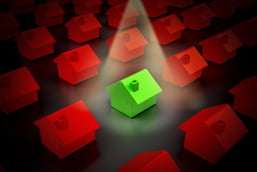 By Marshall H. Ginn, CFRE, founder, Capital Development Strategies LLC; Selection Committee Chair, Management Excellence Award, Center for Nonprofit Advancement
This post is one in a series written by leaders who are presenting sessions at the 2015 BoardSource Leadership Forum, taking place in New Orleans on November 9 & 10. We encourage you to join us.
In September, I attended the Nonprofit Management Institute presented by Stanford Social Innovation Review and the Association of Fundraising Professionals. The theme was "Resilience," and we were given an opportunity explore this topic from a variety of useful perspectives. One of the presenters, the futurist and author Andrew Zolli, spoke of resilience as an organization's ability to build "regenerative capacity." He said those organizations that could sense emerging risks, responded effectively to disruption, and possessed a culture of learning and transformation were most likely to be highly resilient.
Over the past several years, I've seen a real evolution within the nonprofit sector, with the characteristics that distinguish a nonprofit as truly "excellent" becoming ever more complex and sophisticated. I have seen this first-hand in the nonprofits I've encountered through the Management Excellence Award presented in the Washington, DC region. The selection committee, which I chair, takes notice of resilience during our examination of the nonprofits who apply for this prestigious award. And for many of the finalists and winners, it has been their ability to weather significant disruptions or challenges that has been one of the key qualities setting them apart.
For some finalists, it was riding through the Recession and coming out the other end with solid finances that set them apart. For others, it was surviving serious challenges with changes in executive leadership forcing the board to step up its game to become true leaders. For yet others, it was significant policy shifts that threatened core initiatives central to the organization's work and called on the entire organization to engage with the community and build coalitions to get the work done. These organizations sensed those emerging risks, responded to the disruptions, and learned from the experiences to become stronger organizations.
Such nonprofits serve as leaders in the sector, providing great models and examples for others to follow. They are unafraid to take appropriate risks and to engage in challenging conversations to advance their cause. They use data and a deep understanding of their abilities to affect real change and encourage others to join them. They are leading movements and transforming entire communities through their efforts and engagement of others in their issues and work.
This quality of self-confidence is just one of the common traits I found when examining more than a dozen nonprofits that have succeeded as either finalists or semifinalists with the Management Excellence Award. (The other two qualities were self-awareness and selflessness.) Over the years, the selection committee has changed up our application questions to capture the special qualities exhibited by these organizations. We had moved beyond simply asking for copies of a strategic plan or a financial policies and procedures manual, for example. Now we inquire about a nonprofit's commitment to transparency and upholding the public trust. We examine their ability to learn and adapt. We want to know about capacity building, collaboration. and risk management. We want them to show us how they are demonstrating leadership within the sector.
Our asking these new questions provides us with a window into the cutting edge of excellence in nonprofit management. It has created a template that we can use to look at our own organizations and explore where we are in our own evolution. For staff and board leaders, it provides fodder for robust conversations about organizational strengths as well as challenges. For philanthropic leaders, it highlights the power of "changing up the questions" to get at what we really want to know. It shows that there is more to an organization than can be discovered through a due-diligence checklist.
A deeper exploration of this is in the paper "What's Leadership Go to Do With It?" which can be found on the resources page of the Capital Development Strategies website. This paper was also adapted into an article for BoardSource's e-newsletter, The Spark!, called "The Evolution of Excellence." This paper will form the basis of a presentation at the BoardSource Leadership Forum, where I will explore these traits and talk about real-world examples of winning organizations putting these qualities into practice. I will be joined by a board member of one of those winning organizations who will share her perspective on the board's role in creating a culture where such excellence can thrive. I hope you can join us.