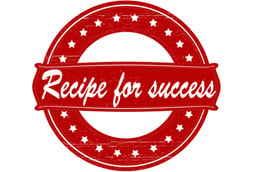 By Julie Simpson, director of nonprofit strategy and capacity building, TCC Group, and Charles Gasper, senior consultant, evaluation practice, TCC Group
Does a "good board" really a strong organization make?
Fixing your board…that's what many of us in leadership positions in the nonprofit sector believe it takes to improve our organizational impact. But how much does developing and educating your board really improve the way your organization does its work?
At TCC Group, we have spent years understanding the capacities a nonprofit needs to thrive. Our Core Capacity Assessment Tool (CCAT) helps an organization measure its leadership, adaptive, management, and technical capacities to prioritize what and how to improve its operations to really make a difference.
Partnering with BoardSource, we culled data from more than 4,000 nonprofits that have administered the CCAT, either once or more than once over the past decade to determine whether there is a direct link between improving a board and the overall ability of the nonprofit to effectively achieve its mission.
Using the CCAT as a tool that enables an organization to assess its board capacity and activity, TCC identified the key board capacities that have the strongest relationships with overall organizational capacity. In collaboration with BoardSource, we determined that "good boards" exhibit the following capacities:
Active outside engagement with the community
Good internal engagement with the staff
Involvement in strategic planning
Good staff/board relationships
Engagement in governance
Strong board vision of where the organization should go
However, we did not stop at the discovery that a relationship exists between board improvement and organizational strength; our intuitive hunches were confirmed in so many fascinating ways.
First, we have begun to trace, with mathematical certainty, the significant effect increased internal board engagement can have on a number of overall organizational capacities. As a result, not only can we prove a direct correlation between improving board performance and increasing organizational impact, but we also have demonstrated causality -- where the degree of change in types of board behavior over time causes increased or decreased capacity on the part of the organization as a whole. This is especially apparent in the areas of organizational leadership and in determining a nonprofit's ability to remain adaptive and flexible (the two most essential capacities when it comes to fundraising!).
Second, we explored the effect of moving certain board improvement levers. What happens when board capacity increases? What happens when it decreases? By comparatively testing whether certain types of board development affect organizations positively or negatively, we found that a nonprofit's overall "technical" scores, (i.e., its existing systems and skills in the areas of leadership, adaptability, and organizational management) are boosted or diminished.
This means we can be deliberate in improving our boards in ways we know will give us the biggest "bang for our buck." When considering investment in board education or development, we are able to examine the (statistically proven) ways that shortcut our journey to becoming a stronger organization!
Join us for our presentation at BLF 2015 to learn about how certain types of intentional professional development can actually move your board and, in turn, your organization from "good" to "impactful."