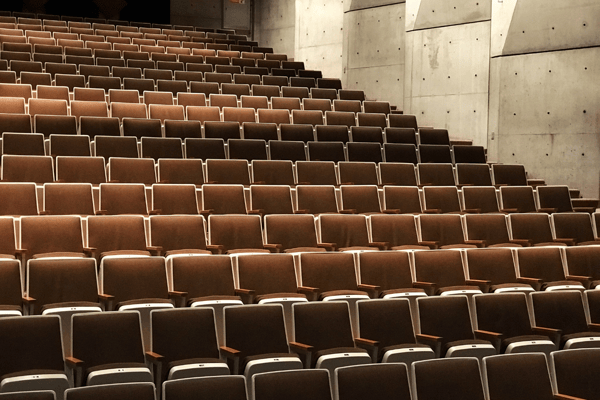 We live in an age where it can be challenging to keep up with the increasing speed of news cycles while managing our own busy day-to-day lives. There's a vast amount of news available to us every day – but we may not have enough time to consume it, and we often have even less time to reflect on it and consider how it may impact us.
In the midst of this "information overload," there's one recent story that has fully captured my attention (and, hopefully, the attention of all social sector boards): the story of Nikole Hannah-Jones and her struggle to obtain tenure at the University of North Carolina at Chapel Hill.

One of the reasons that this story has resonated with me is that I think it underscores a fundamental lesson about social sector boards:
The role that nonprofit boards play in organizational strategy and decision-making can have both a positive and a negative impact, and – when the stakes are especially high – it really matters who is around the board room table. It matters for sense-making and decision-making, it matters in terms of how the decision will be received by critical stakeholders, and it matters in terms of the way that the institution and its board will be viewed long into the future.
What Happened
In April 2021, UNC-Chapel Hill announced that it would appoint Nikole Hannah-Jones to the Knight Chair in Race and Investigative Journalism at the university's Hussman School of Journalism and Media.[1] Hannah-Jones is an investigative journalist who is especially well-known for her coverage of civil rights. Among her long list of awards and accomplishments, in 2017 Hannah-Jones was awarded a MacArthur Fellowship (commonly known as a "genius grant"), and in 2020 she won a Pulitzer Prize for Commentary for her work on The 1619 Project, an ongoing project of The New York Times (for whom Hannah-Jones has worked since 2015) that aims to reframe the country's history by placing the consequences of slavery and contributions of Black Americans at the center of our national narrative.[2]
Traditionally, the Knight Chair in Race and Investigative Journalism is a tenured professorship. Hannah-Jones went through the typical vetting process with the faculty and tenure committees, and was recommended for tenure by these entities. But in May, UNC-Chapel Hill offered her the position – but without tenure – after the board of trustees refrained from voting to approve her tenure.[3]
After protests from the university and significant public pressure in response to the board's decision to decline tenure, the board held a special session on June 30th. During that closed meeting, it reversed its previous decision by approving Hannah-Jones for tenure. Hannah-Jones subsequently declined the position at UNC-Chapel Hill on July 6th. She announced that – instead – she would be joining the faculty at Howard University, a historically Black college and university, as the inaugural Knight Chair in Race and Reporting.[4]
While we at BoardSource have no inside knowledge of this case beyond what has been publicly reported, I believe there are significant lessons for boards that are worth exploring.
Lesson 1 – The parameters of the board's role should be clear and consistently applied.
There is not one absolute standard for the role of higher education boards in faculty tenure discussions; different colleges and universities involve their boards in different ways and to varying degrees. But in the online publication Inside Higher Ed, Felecia Commodore (an Old Dominion University assistant professor of educational foundations and leadership who studies university governance) states that "high-functioning" governing boards typically do not involve themselves in the "weeds" of personnel issues. Professor Commodore adds that where boards are involved in the faculty appointment process, including tenure, their role is mostly "ceremonial."[5]
"The tenure process is built in a way so that, on every possible level, the faculty -- the people who actually understand what this job entails -- get a say on evaluating whether this person meets the standards of the community," Professor Commodore said. "It's very rare that a board would not approve someone's tenure, particularly in this case, in which the president and provost have approved it. It's a little off for the board to say no after all those other levels have said yes."[6]
While we cannot know all of the details regarding the UNC-Chapel Hill board's role in the tenure deliberations regarding Hannah-Jones, it appears that the board's involvement was not consistent with the characteristics of "high functioning" governing boards that Professor Commodore describes. And, because it's been reported that the board of trustees has not been involved in withholding tenure in the past [7], it has opened the board up to very high-profile criticism about why they chose to withhold tenure in this specific case. Without greater transparency about the parameters of the board's engagement in tenure decisions – and how this particular case was (or was not) consistent with those parameters and past applications of them – key stakeholders have been left to make their own assessments and assumptions about what's going on.
Lesson 2 – When it comes to the possibility of losing the trust of your community, the stakes are very high.
There are significant repercussions when a board loses the trust of the community that it serves. UNC-Chapel Hill has become a cautionary tale on this lesson in many ways. Consider the following:
Commenting on her decision to leave the university, Sibby Anderson-Thompkins (UNC-Chapel Hill's now-former Provost for Equity and Inclusion and Interim Chief Diversity Officer) said:

"For me, the decision to leave really came to a head with the whole Nikole Hannah-Jones tenure case. We have espoused this strong value of community and belonging and standing against racial inequity, and yet, we are still making decisions that are very inconsistent with what we say are our values."[8]
Patricia Harris (Vice Chair of the "Carolina Black Caucus" faculty group and director of recruitment for the school of education) notes that "the morale is low" and adds:

"This is not an isolated incident. It's exacerbated what we've been seeing across campus, and even across the country when it comes to Black faculty, staff and students. This is a systemic issue where the goal posts are constantly being moved for people of color."[9]
In the online publication NC Policy Watch

, Lamar Richards (UNC-Chapel Hill Student Body President and student representative on the board of trustees) shared his belief that the university must undergo a "rebirth," and suggested that individuals from historically marginalized communities would be well advised to consider schools other than UNC-Chapel Hill:

"Until this rebirth occurs, Carolina is not deserving of your talents, aspirations, or successes. If you are a student, staff member, or academic from a historically marginalized identity exploring UNC, I invite you to look elsewhere. If you are considering graduate school, law school, medical school, or other professional programs at UNC, I challenge you to seek other options. While Carolina desperately needs your representation and cultural contributions, it will only bring you here to tokenize and exploit you."[10]
These examples underscore the harm that can occur when a board loses the trust of the communities it seeks to serve – and how difficult it can be to rebuild once trust is broken. It's no surprise that many have called for changes in the board's composition to be more representative of the community it serves – leading to our third lesson.

Lesson 3: Board Composition (especially regarding diversity) can be the critical factor in losing trust from the community – and the key to regaining it.
I think it is important to note that the board of trustees at UNC-Chapel Hill is an appointed board, not a self-perpetuating one (the same is true for the boards of all of the colleges and universities that are part of the University of North Carolina System). Twelve of the 13 members of UNC-Chapel Hill's board of trustees are appointed (indirectly or directly) by the Senate and the House of Representatives of the North Carolina General Assembly, so UNC-Chapel Hill does not have the same flexibility and autonomy to change its board composition as most nonprofits do. This fact notwithstanding, there are still lessons to be learned here regarding board composition and the importance of diversity as it relates to cultivating – or losing – trust of the communities that boards are supposed to serve.
Ten of the 13 individuals on the board that originally declined tenure to Hannah-Jones are white men [11], and it is noteworthy that Student Body President Lamar Richards (a young Black man and the only non-political appointee on the UNC-Chapel Hill board of trustees) was the board member who called for the July vote on Hannah-Jones' tenure [12].
At BoardSource we encourage boards to ask themselves deep, introspective questions about the signals their board composition is sending to the community:
If someone were to make assumptions about our organizational values based on our board composition, what would they be likely to think?
Is our board ever at risk of making decisions without insights about how it will impact the community we seek to serve?
If our board composition is a reflection of whose trust we consider to be most important, which stakeholders are we prioritizing – and who are we leaving out?
In the case of UNC-Chapel Hill, university leaders are identifying the challenges with the current composition of the board of trustees and are calling for change. Hannah-Jones herself made an explicit call for change to the board's role in a press release issued by the NAACP Legal Defense and Educational Fund:
"Change the role that the Board of Trustees and the Board of Governors have over faculty governance and commit to respecting faculty governance and academic freedom at this institution. This requires a change to the way the boards are appointed so that they actually reflect the demographics of the state and the student body, rather than the whims of political power."[13]
Closing Thoughts
As a person of color who is also a UNC-Chapel Hill graduate business school alumnus, I'm saddened that the board of trustees has missed the opportunity to work with Hannah-Jones. I'm particularly disappointed for the university's current graduate journalism students, who will not have the chance to learn from one of the nation's top journalists on race and reporting. But I am also pleased that Howard University, an HBCU (historically Black college and university) with a very diverse Board of Trustees, recognized and seized the opportunity that UNC-Chapel Hill did not – which leads me to this final thought:
Boards would be wise to remember that people of color have agency and do not have to accept terms (whether contemplating joining a board or joining a faculty) that disrespect and diminish our identities, perspectives, and accomplishments.
If boards are mindful of these facts as they face similar strategic decisions in the future, they will have absorbed lessons well worth learning.
---
[1] UNC Chapel Hill board doesn't approve tenure for noted journalist (insidehighered.com)
[2] Nikole Hannah-Jones of The New York Times - The Pulitzer Prizes
[3] Timeline: How UNC lost Nikole Hannah-Jones after all - Axios Charlotte
[4] Timeline: How UNC lost Nikole Hannah-Jones after all - Axios Charlotte
[5] UNC Chapel Hill board doesn't approve tenure for noted journalist (insidehighered.com)
[6] UNC Chapel Hill board doesn't approve tenure for noted journalist (insidehighered.com)
[7]UNC Chapel Hill board doesn't approve tenure for noted journalist (insidehighered.com)
[8] Black faculty say UNC-Chapel Hill doesn't walk the walk on diversity :: WRAL.com
[9] UNC protesters cite ongoing frustrations amid tenure dispute (thegrio.com)
[10] Chapel Hill student body president: It's past time for a genuine reckoning at UNC | NC Policy Watch
[11] UNC trustees approve tenure for Nikole Hannah-Jones (insidehighered.com)
[12] UNC Chapel Hill Student Body President Calls For Trustee Vote On Nikole Hannah-Jones Tenure | WUNC
[13] Nikole Hannah-Jones Issues Statement on Decision to Decline Tenure Offer at University of North Carolina-Chapel Hill and to Accept Knight Chair Appointment at Howard University (naacpldf.org)
Photo by Tyler Callahan on Unsplash