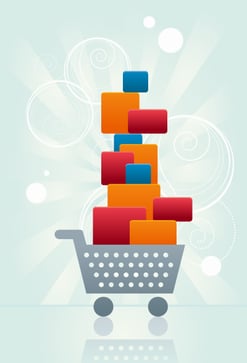 This post is one in a series written by individuals who are participating in the 2017 BoardSource Leadership Forum in Seattle, October 18-20. We thank the National Human Services Assembly and its discount program, Purchasing Point, for their support of the conference.
Let's face it: Running a nonprofit takes money. Sometimes a lot of it. Obvious point, you say. But let's focus on where nonprofit leaders can effectively lower costs without harming the organization's mission or programs. For most nonprofits, budget cuts are most painful when they involve personnel, so let's take that off the table. Facility space (whether leased or mortgaged), where staff is housed and services are delivered, is tough too, and is often non-negotiable.
So what's left? The other expenses that are simply the cost of doing business. It's the purchasing of goods, services, and supplies needed to deliver on your mission and programs. It's shipping, office supplies, telecom, travel, promotional products, credit card processing fees, copying and printing, IT equipment or support, facility or food products and services, unemployment and board liability insurance, and much more.
All of these smaller expenses can add up to serious spending over the course of a year. The National Human Services Assembly estimates that most human service nonprofits in the U.S. spend, on average, 37 percent of their revenue on non-programmatic, non-personnel overhead. For many large national nonprofits, the purchasing volume can be even higher because of their greater complexity and travel needs.
Increasingly, the solution for many nonprofits is access to a group purchasing organization (GPO) that uses the collective purchasing volume of its participating members to negotiate discounted pricing on products and services they use in daily operations. While members still purchase directly from the vendor, standardized and discounted pricing is pre-established and agreed to by the GPO and the contracted supplier. GPOs and their group discounts can provide access to a level of pricing that typically is reserved for Fortune 100 companies. The result can be savings of 30 percent or more with some GPOs, which equates to big savings on the bottom line for nonprofits. With this level of savings, the National Human Services Assembly's PurchasingPoint® program has saved nonprofits an estimated $140 million over the last 13 years, money that can be redirected toward mission-related activities that build well-being within our communities!
The reality is that it is more cost effective to save money on everyday purchases than it is to fundraise the same dollars from scratch.
Frankly, the healthcare industry is way ahead of the rest of the nonprofit sector on this. At least 96 percent of U.S. hospitals are customers of a GPO and use GPO-negotiated contracts for some portion of their purchasing, according to the Healthcare Supply Chain Association, a trade group for healthcare GPOs.
Yet very few non-healthcare nonprofits are using group purchasing today. Why?
First, most nonprofits lack the internal resources and capacity to do purchasing in an efficient and cost-effective way, and most nonprofit managers are not versed in lowering purchasing costs as a key element of overall expense management.
Second, absent a GPO's buying power, very few, if any, nonprofits are going to vendors with real critical mass in spending. And even those who have invested in the expense of hiring dedicated purchasing managers may still be unable to negotiate large discounts in the way that major corporations routinely do.
Often, for many organizations, the opportunity to save money goes unnoticed or is underutilized. Nonprofit spending continues to increase at a time when donors and grantees are reluctant to fund overhead and expenses are being more heavily scrutinized by the day.
So it's time for the rest of us to catch up. That's why we believe nonprofit managers — and the board members who share their commitment to the organization's mission — will increasingly embrace group purchasing as a way to cut the costs of operating their nonprofit while preserving funds for their mission. As board members, executives, and managers in the nonprofit world, we have a fiduciary responsibility to ensure our organizations run both effectively and efficiently.
If all this sounds easy, it is!
Here are the facts that nonprofit managers need to consider when choosing a GPO:
Look for programs with substantial savings potential and minimal fees that will not cut into the overall cost-savings you experience.
Make sure that the vendors available through the program are reputable, meet your needs, and cover a large percentage of your overall purchasing.
Look for programs that have a proven track record.
Look for a program that is focused on nonprofits as a core market.
Seek a GPO that can be a partner to you in facilitating good vendor relationships; analyzing and identifying opportunities for decreasing operational expenses; continued education on best practices, innovative solutions, products, and vendors; and other additional benefits or perks.
About the National Human Services Assembly
The National Human Services Assembly is a Washington, DC-based association comprising some of the largest national nonprofit human service organizations in the U.S. The mission of the organization is to strengthen health and human services in the United States through the active involvement and leadership of its members. The organization is active through a variety of membership offerings, including its policy and advocacy programs, National Reframing Human Services Initiative, and group purchasing program, PurchasingPoint®.