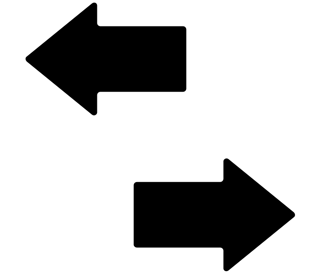 Based on our most recent field study and national nonprofit index, Leading with Intent, 95 percent of nonprofit organizations have conflict-of-interest policies in place. So, right now, you are asking yourself, "Then why should I read this? I am busy!" The answer is simple: Because many nonprofit leaders don't know what is in their policy. Is it comprehensive enough to protect your organization and its leaders? Is it current and up to date with the organization's needs? When was the last time you had all board members sign the agreement?
To make sure you aren't potentially putting your organization at risk, dust off your current conflict-of-interest policy, and continue reading. Why is this so important? While conflicts of interest are sometimes unavoidable, undisclosed conflicts can erode the public trust. (Rick Cohen's 2014 column on the USTA explains this well.) Why? Because providing oversight is a key board responsibility.
Providing oversight involves big-picture thinking about current programs and projects, outcomes, and ways of operating in pursuit of the organization's mission. This is accomplished through the following activities: monitoring the organizations finances, monitoring and evaluating progress in achieving mission, and setting policies.
To ensure compliance, transparency, and accountability the board is responsible for formulating these policies and procedures to guide its work and the work of the organization. While some boards may need to develop policies specific to their organization's work, BoardSource recommends that all nonprofits have a conflict-of- interest policy. (In this article, The Sarbanes-Oxley Act and Implications for Nonprofit Organizations, Independent Sector and BoardSource go into more detail about other policies.)
Let's dig a little deeper into what needs to be in your conflict-of-interest policy. We'll start by having you ask yourself: Do I even know what my organization's conflict-of-interest policy includes?
Do all of your board members sign a conflict-of-interest disclosure statement each year?
Do board members regularly disclose new possible conflicts on a regular basis?
Does your conflict-of-interest policy include the board's process for dealing with conflict?
If a conflict arises, should the board member in question leave the room?
Does it clarify the consequences for violating the policy?
If you answered "no" to any of these questions, it's time to take a look at your conflict-of- interest policy and make some necessary changes. Here is a sample outline to get you started. (download the full and editable example here).
Sample Outline of a Charity's Conflict-of-Interest Policy
This easy-to-follow conflict-of-interest policy outline follows a traditional legal format and is recommended by the IRS. Part V, Section 5 of IRS Form 1023 asks questions to determine if the organization has procedures for handling conflicts and makes recommendations on creating a conflict-of-interest policy if one does not exist.
Article I: Purpose
Article II: Definitions
Interested Person
Financial Interest
Article III: Procedures
Duty To Disclose
Determining Whether a Conflict of Interest Exists
Procedures for Addressing the Conflict of Interest
Violations of the Conflicts-of-Interest Policy
Article IV: Records of Proceedings
Article V: Compensation
Article VI: Annual Statements
Article VII: Periodic Reviews
Article VIII: Use of Outside Experts
In BoardSource's Nonprofit Policy Sampler, there is an extensive collection of sample policies and forms, giving you everything from general guidance on issues related to standards of operation, to 10 very detailed examples of conflict-of-interest policies, processes for disclosure, and foundation-specific guidelines. You are able to access and download the policies and content for easy adoption into your nonprofit practices.
For further reading, and a more in-depth blog post, read Jan Masaoka's Nonprofit Conflict of Interest: A 3-Dimensional View. She shares her knowledge and insights, and the 51 comments add an additional level of discussion to this already fantastic read.
A full and editable example of the policy above is available for download: