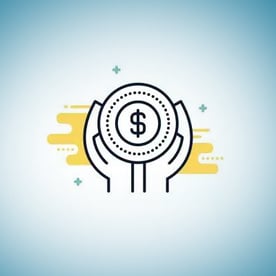 As New York's leading personalized nonprofit board matching service, BoardAssist spends a lot of time working with nonprofit boards to help them craft their nonprofit's give/get policy — or how much board members should be asked to annually generate for the boards on which they serve. One creative new trend we are seeing is establishing a phased-in give/get.
How does a phased-in give/get work?
Nonprofits ask new board members to commit to give/get a lower amount than the rest of the board generates for their first two to three years of board service. If the rest of the board generates, on average, $15,000/year, new board members might be asked to commit to generate $10,000/year for each of their first two to three years of service. If, by the end of their board "trial," the new member is not comfortable that she can comfortably reach the higher $15,000/year, that new board member will step off the board.
The challenge with setting the give/get for your board
Setting your board's give/get policy is one of the toughest jobs a board must perform. Board giving makes up a large portion of most nonprofits' annual revenues and is critical to the lifeblood of any nonprofit. Setting the give/get too low means a nonprofit has to work hard to find funding for its good work elsewhere. But setting the number too high makes recruiting new board members to the team very difficult.
With 1.8 million nonprofit board seats opening up in this country annually, board recruiting has become a competitive sport. At BoardAssist, we find even the most generous prospective board candidates feel happiest joining a board where the give/get expected of them is as low as possible. When we conduct our annual survey on the board giving our placements have accomplished, we routinely find that our average placement generates a multiple of what he or she pledged to give/get. But some board placements give exactly what they pledge, and not a penny more. That's where the challenge comes in. Which board candidate are you interviewing — the one who will over or under perform?
Is there a way to predict which board candidates will pledge $5000/year but in fact generate $50,000?
Sadly, we find there really isn't a reliable way to predict board giving, or more importantly, how much a board member might be able to "get" from friends, their company, etc. Year after year we find ourselves surprised, when we survey about our placements, to discover who outperformed our expectations. The biggest fundraiser may be a second grade teacher or social worker who, unbeknownst to us, had a husband who worked at a hedge fund and gave $50,000 to his wife's board. The candidate who barely met her give/get might be a group head at a major investment bank who just signed on to chair her business school's class reunion or her son's prep school fundraiser, and so was not as generous as one would have hoped. Her intentions were good but her chits were all used up elsewhere.
One of the biggest reasons many of our placements outperform fundraising expectations – they have never served on a board before. Once given a few years to learn how to fundraise for a board, they may become outstanding fundraisers. But novice board members can't confidently know whether they will be able to generate large donations for their board and so they feel most comfortable only committing as much as they are personally willing to donate.
Nonprofits lose out on a lot of terrific new board members when they don't factor in how much new board members may be able to grow into their role. It's a tough quandry as nonprofits don't want to take a chance on someone who three years later is still not hitting the same give/get as the rest of the board.
Why a phased-in give/get might work for your board
With no way to reliably predict who will pledge $5000/year but really generate $50,000/year, a phased- in give/get might work for your nonprofit. The advantage of a trial period at a lower number is that it makes you dramatically more attractive to potential board members. Folks can comfortably commit to a number that works for them and know that if in two to three years they have not been able to generate a higher number for their board, they can easily resign from the new board with no bad feelings or anyone being disappointed.
Our experience has been that most folks who join boards end up generating a lot more than they thought they could deliver – and so by year three, hitting the higher commitment should not be a problem. For the ones who aren't able to step up, an easy exit has been prearranged.
Another great advantage of giving new board members a two to three year trial period is that your board may decide that the non-monetary contributions your new board member has added are so great that you are willing to permanently reduce the give/get expectation for that board member. Perhaps, for example, he or she has added so much in social media support or pro bono public relations skills that your board may decide a special carve out should be made for him or her.
Given how hard it is to predict giving, should you consider not setting a give/get number at all?
Our strong recommendation is to set a give/get. Having written a lot on this topic over the years, we find the great majority of board candidates want to understand clearly what is expected of them before joining your board. Candidates will almost always choose a board with a set give/get vs. one that asks for something "personally significant" for example.
This post first appeared on the BoardAssist blog and is shared with permission.