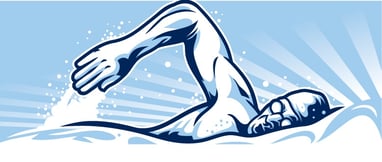 This post is one in a series written by nonprofit leaders who are presenting sessions at the 2017 BoardSource Leadership Forum taking place next week, October 18-20, in Seattle. We hope you will be joining us there.
What is the role of a community-based nonprofit in the fabric of a community? And how does that organization engage the community and cultivate strategic partnerships to further its mission?
As a coach of a large nonprofit swim team in Santa Clara, California, these questions often consume me. The days of simply stepping onto a pool deck of the local community pool and running a competitive swim program or bringing some bats and balls to the community diamond and running a practice are over. The world of youth sports today is about more than just being a coach, it is about being a community partner. As communities battle endless budget constraints and the need for facilities in all youth sports grows, the role of the leader of a sport within a community is also about being an advocate for that community, not just your own organization.
For our organization, we had come to a point where our community pools are very old, and we need newer and more facilities to survive. Simply asking the city to build a new pool for us was a nonstarter. What we learned and applied to achieve success was that becoming an active participant in the process and community is a must. We did this through attending city council meetings, working with our membership to understand the importance of being a community leader, creating a mechanism to raise funds for the project, participating in community outreach sessions, and vesting our organization into matters that are important to the community. Understanding the process and your commitment to it is not a sacrifice, but a necessity to making results happen. Giving back to the community through outreach programs, school programs, scholarships, and becoming in action an owner not just a consumer of the cities resources builds up a good-faith relationship that is vital.
Asking for a handout will get you nowhere. Forging partnership whereby all sides participate in the project and all understand each other's needs allows for a mutual building of trust and cooperation and leads to success.
John's session is titled "Take the Lead: Become the Community Influencer You Want Your Organization to Be."