---
Financial oversight is probably one of the most important board responsibilities. It's important because an organization's nonprofit status can come with some really nice benefits that may include:
no income taxes
no sales taxes
no property taxes
donations to the organization are tax-deductible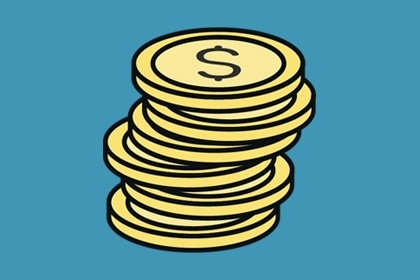 Through effective financial oversight, the board assures the public-at-large that all resources and benefits received are used to support the nonprofit's mission. Organizations run the risk of making headlines when boards fall asleep at the financial switch.
The reality, though, is many board members become deer in the headlights when facing financial oversight. Below are some strategies that any board can use to either jumpstart their financial oversight capacity or strengthen an existing one.
---
1. Recruit Financial Expertise. A board that lacks financial expertise is financially illiterate. Every board must have at least one superstar member who, at a minimum, knows how to read financials, develop and monitor budgets, and manage cash flow. In fact, it's probably best to have two financial gurus just in case one of them has to leave the board! The kind of financial experience required will vary by organizational complexity. For example, a brand new organization may only need a CPA or someone with equivalent experience. However, an organization that has investments may also need someone to help manage and oversee the organization's portfolio.


2. Active Finance Committee. This committee should do most of the heavy lifting in terms of budget development, creating financial policies, and day-to-day financial monitoring and oversight. The committee must alert the entire board to financial issues, provide objective financial reporting at each meeting, and ensure that financial information provided is transparent and accessible. The chair of this committee must be well versed in all things financial. Other members need not possess deep financial knowledge; serving on this committee is a great way for new and even veteran members to learn financial basics.

3. Financial Policies. Another important oversight tool is a financial policies document. These policies are developed jointly by staff and the finance committee. However, they are approved by the entire board. The complexity of these policies will vary by organizational size and purpose but every organization—from brand new to well-established—must have financial policies. Templates and samples are abundant on the Internet—no need to reinvent the wheel!

Examples of items in a financial policies document include: who is allowed to open/close bank accounts; who can sign checks and when two signatures are required; who can take out loans; and how expenses are reimbursed.

4. Audit. Whether to audit or not to audit…that is the question! For many smaller organizations, the cost of obtaining an audit may far outweigh the benefits. However, before foregoing audits altogether, it's important to remember that some funders (especially government) require audits. And an audit, if done well, is an objective look behind an organization's financial curtain.


To help ensure a productive auditing process, the auditor must be vetted and hired by the board…not the executive director. In addition, throughout the process, the auditing team reports directly to the board (most likely the treasurer). Staff's role is to support the auditing team by supplying needed information and documentation.

5. Financial Statements. Usually a review of financial statements is part of every board meeting. The following financial information, at a minimum, must be Included in the board packet:

Statement of Financial Position (aka Balance Sheet)
Statement of Activities (aka Income Statement)
Cash Flow Projection
Current annual budget (usually presented with Statement of Activities)
The finance committee must regularly review these statements. At board meetings, only more summarized information need be shared with members; however, the information must be sufficiently detail the financial picture. The treasurer and finance committee must provide written and oral reports on the state of the organization's finances and highlight any areas of concern.

6. Board Financial Training. Most likely not all board members will feel comfortable or competent interpreting financial statements or conducting a budget review. Thus it's important that financial literacy training be provided to members in regular doses. The goal of these trainings is to develop a baseline level of knowledge that members can use to assess the organization's financial stability.


To achieve this, consider
including a session on financial literacy at the board's annual retreat
incorporating financial literacy into every new board member orientation
providing financial literacy learning moments at board meetings
identifying workshops or webinars offered by other agencies that focus on financial literacy and encouraging your board members to attend
---
In summary, financial oversight is an important board duty. However, many boards fall short due to lack of financial capacity and know-how. By using all of the above strategies, your board will be well on its way to improved financial literacy and engagement and become less and less like a deer in headlights when conducting financial oversight!


Bob has been executive director at the Jovid Foundation in Washington, DC since 2002. In 2015 he co-authored Nonprofit Board Service for the Genius with Susan Schaefer.
---
Are you looking for more financial resources?