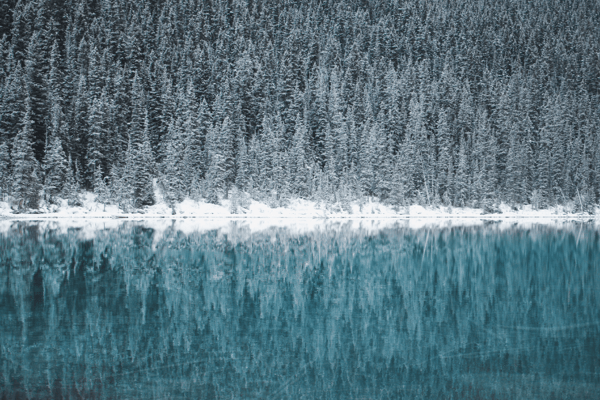 In May, the world looked on in horror as a mass grave of 215 children's remains was located using ground-penetrating radar at the Kamloops Indian Residential School in British Columbia, Canada. It was this circumstance that caused many people to learn about the institution of Indian residential schools, as they are called in Canada, or Indian boarding schools, as they are called here in the United States, for the first time.
What many may not have realized, however, as they were newly learning about the atrocities committed by these boarding schools, is that these schools were a part of a well-organized and intentional colonization and assimilation strategy on the part of the government—and that nonprofit organizations, including many churches and religious denominations, played a key role in the implementation of that strategy for over 100 years.
The U.S. government, aided by nonprofits and churches, tried many different approaches to interrupting the socialization of Native children. As they were in other countries colonized by the British—Canada, Australia, and New Zealand—U.S. boarding schools were a particularly pervasive and effective tool. The stated purpose of Indian boarding schools in the U.S., according to General Richard Henry Pratt, was "to kill the Indian and save the man."
At the National Indian Child Welfare Association, we say that the "recipe" for colonization of Indigenous peoples is the same the world over. First, colonizers take the land. Then they control the natural resources, especially the water. Next they usurp Indigenous governance, taking away the traditional forms of governance by which Indigenous peoples governed themselves and replacing it with dominant control over subjugated Indigenous peoples, sometimes accompanied by a token form of Indigenous community governance. Indigenous thought and ways of knowing are delegitimized: the wisdom about astronomy, agriculture, subsistence hunting and fishing, wildfire management, architecture, medicine and healing, education, and raising healthy children, etc., encoded in traditional cultures and practices are labeled backwards, savage, outdated, or simply useless. The final step of colonization is to take the children. It's necessary to separate children from their parents and communities in order to stop the socialization of children into their own Indigenous identity, worldview, values, and culture, to disconnect them from their sense of belonging and connection to something bigger than themselves.
The scale of this assimilation policy is staggering. While there was not good record keeping and many records have been lost or are housed in myriad government, church, and private holdings, we know a few data points. In the U.S., in 1926, almost 83% of school-age Native children were in boarding school.[1] Native children as young as three years old went to more than 367 boarding schools in 29 states, and there are likely still additional schools that have not yet been identified.[2] Fourteen religious denominations operated boarding schools.
Based on a military model of education and socialization, Native children were separated from their families by hundreds or even thousands of miles. They were brought to barracks where their hair was cut, and they were required to wear military-style uniforms. Children were forbidden from speaking their Native languages or practicing their traditional ways. Punishment was often severe. As evidenced by some known boarding school cemeteries, thousands of children died in boarding schools or running away to try to return to their families.
The nonprofit sector is uniquely oriented toward the well-being of people and communities and the collective good of society. Yet our organizations were the scaffolding and infrastructure of boarding schools that at times voluntarily, and most often coercively, removed or even stole Native children from their families. This is a painful and pointed reminder that nonprofits' desire to do good does not inoculate us from the racism and bias that enables us to do significant harm—both historically and today.
What Nonprofits Can do to Help Tell the Truth and Heal
There is a growing movement in the U.S. to rigorously investigate and piece together this history as an important step towards truth-telling about our national history and to allow for the healing of Native people, families, and communities who have been holding the trauma of their lost children and relatives for generations.
In June, U.S. Department of the Interior (DOI) Secretary Haaland announced a DOI investigation into federal boarding school policies. By April 1, a report detailing available historical records, with an emphasis on cemeteries or potential burial sites, relating to the federal boarding school program will be produced in preparation for a future site work. In September, companion bills were introduced in the House and Senate to establish a Truth and Healing Commission in Indian Boarding Schools. The legislation, H.R. 5444 and S. 2907, has bipartisan support and a growing number of co-sponsors. If passed, the Commission would conduct a full inquiry into the assimilative policies of Indian boarding schools; collect testimony from survivors, American Indian and Alaska Native tribal governments, and subject matter experts; develop findings and recommendations for legislation and administrative actions to address the impacts of the federal boarding school policies and widely disseminate them; and collaborate with the DOI Federal Indian Boarding School Initiative.
Nonprofit organizations, and nonprofit boards in particular, have the chance to play a role in advocating for, supporting, and participating in this national opportunity for truth-telling and a full accounting of the existence and outcomes of Indian boarding schools in our country. This includes considerations about the intersectionality of tribal citizenship, race/ethnicity, socioeconomic class, and gender, as well as a structural analysis that accounts for both the historical and contemporary manifestations and outcomes of assimilationist policies.
Nonprofits can educate themselves about the history of Indian boarding schools, the ongoing consequences of federal assimilationist policies, and the need for healing, within Native individuals, families, and communities—and as a nation. The National Native American Boarding School Healing Coalition is an excellent resource.
Nonprofits can explore the history they may have with Indian boarding schools and broader assimilation policies, including current-day federal and state child welfare policies. What role, if any, did your organization and organizational leaders have? What information and records, if any, do you have access to about lands, schools, student rosters, and student deaths? What land do you have access to? How can you contribute to the efforts to piece together this history in all its full and painful detail? How can you participate in this truth-telling process and contribute to the healing? What ability do you have to advocate for the establishment of the Truth and Healing Commission; to educate others, including your constituents, about this movement; and to promote the deeper, thoughtful engagement in our country toward the possibility of healing our divides?
We cannot undo the damage that was done by government policies of assimilation or wash our hands of the nonprofit sector's role in it. We can only work to repair some of that damage by helping to uncover the truth and engage in and support efforts to heal. As November—National Native American Heritage Month—comes to a close, it is our sincere hope that nonprofit leaders will play a vocal and passionate role in making that happen.
---
[1] David Wallace Adams. (1995). Education for Extinction: American Indians and the Boarding School Experience. Lawrence: University Press of Kansas, p. 27.
[2] National Native American Boarding School Healing Coalition (NABS). (2020, June). Healing Voices Volume 1: A Primer on American Indian and Alaska Native Boarding Schools in the U.S., 2nd edition. Minneapolis, MN: NABS, p. 8-9.
Photo by Jonny Caspari on Unsplash