BoardSource and John Wiley & Sons, Inc. recently co-published a new book titled Global Best Practices for CSO, NGO, and Other Nonprofit Boards: Lessons from Around the World. The editor of the book, Penelope Cagney, shares some of the insights she gained while creating the book here.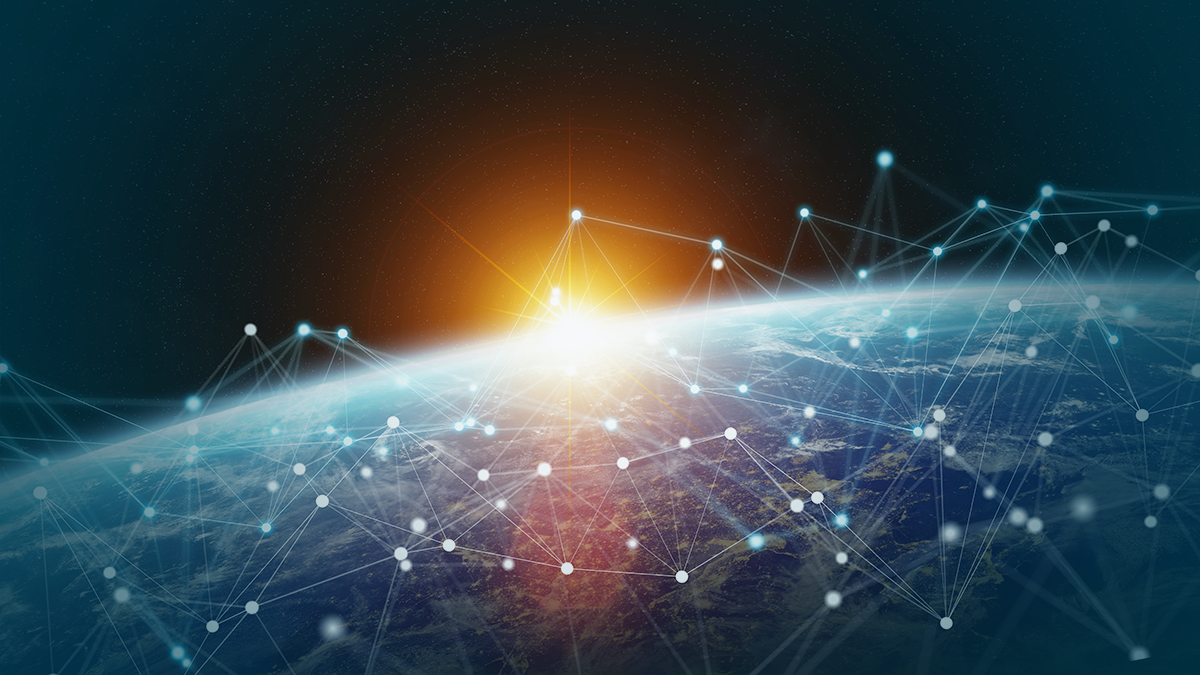 We are all bombarded regularly with unfortunate news about war, border conflicts, and migration. Inhumanity and gross injustices abound everywhere.
At home and abroad, the healing of humanitarian aid and other offerings of the nonprofit sector are needed more than ever.
We need the leaders in this space to be well-equipped to perform their tasks well. Even where the civil society is well established (the West), board leaders are confounded by challenges, many of which are the same as those faced by boards where civil society is relatively new.
A few years ago, while In the process of conducting research for a book on global fundraising trends, I lunched with Jon Stettner of Make-A-Wish International. As CEO of an organization operating in 50 countries, he was acutely aware of the scarcity of information on nonprofit governance outside of the West. Jon helpfully suggested that global best practices for nonprofit boards be the focus of my next book.
My own experiences in the sector as a consultant confirmed that Jon's suggestion was a good one. I have seen firsthand that an organization is only as good as its leadership.
As a first step I identified a frame of reference. BoardSource's previously published Ten Basic Responsibilities of Boards and The Source: Twelve Principles of Governance That Power Exceptional Boards proved useful. An additional perspective on cultural context was provided by Fons Trumpenaars, author of Riding the Waves of Culture.
The next step was to assemble a topnotch team. I turned to BoardSource as a partner in this endeavor. I also recruited experts from every continent who could speak to their region/nation's governance practices. More than 20 experts from around the world agreed to contribute to this book. Collectively, they have a diverse range of experience as board members, CEOs, educators, researchers, and governance consultants. Among them, for example, are Burkhard Gnärig, founder, former CEO, and now project director of the International Civil Society Centre, who contributed a chapter focusing on ICSOs (International Civil Society Organizations); Tariq Cheema, founder and CEO of the World Congress of Muslim Philanthropists; Noshir H. Darawala, CEO of the Center for Advancement of Philanthropy in India; Oma Lee, a senior analyst from the China Philanthropy Research Institute; and Yinglu Li, director of the Center for Charity Law.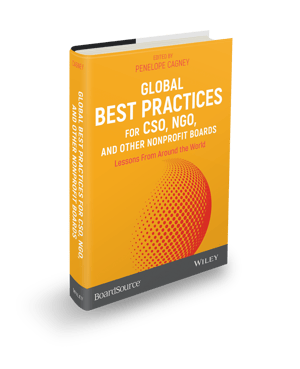 With this great team, I was able to create Global Best Practices for CSO, NGO, and Other Nonprofit Boards: Lessons from Around the World. Here are a few of the insights I discovered:
There is much we have to learn from one another. There are outstanding examples of good governance in every corner of the world. For example, the Am Qattan Foundation (Palestine, Gaza, London) is a model for governance transparency. So are the Kenya Red Cross and Rhino Ark Charitable Trust in Africa.
Differing cultural contexts for governance often provide a fertile ground for new ideas about how boards can function. Cambodian organizations, for example, are exploring hybrid governance models of patronage and corporate governance.
We share many of the same problems, such as recruiting a diverse board as appropriate to the organization. This is being addressed in different ways in different places, but in Canada, DiverseCity OnBoard's unique mission is to help the Canadian nonprofit sector diversify its leadership.
We also have differences of opinion. For example, compensation for board members is cause for lively debate in Europe.
We get excited about some of the same things. Social enterprises, for instance, are popping up around the world (Korea, India, Japan, China, and Europe) and are cause for optimism for the future health of the civil sector.
New ideas about how we think in larger terms about organizations and leadership inevitably influence nonprofit governance. Some of these new ideas are coming from outside of our own cultures. That is why, to be the best board members we can be, we must heed what goes on outside of our own borders. Even within our own borders, our increasingly diverse populations mandate greater attention to cultural nuance.
In summary, we need each other to grow in our understanding of what constitutes best board practices. I hope this book will assist in our common, and global, quest for exceptional governance.
Learn more about this new book here.