This post was written by nonprofit leaders who presented at the 2017 BoardSource Leadership Forum. We are currently getting ready for BLF2020, which will be May 7-8, 2020 in St. Louis.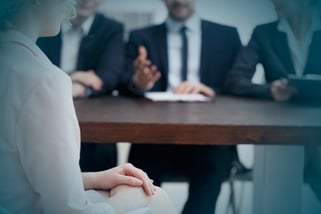 When determining the role of the nonprofit board of directors in matters relating to human resources, it is critical to recognize and respect the difference between governance and management. This seemingly innocuous difference is often sticky for nonprofit organizations both large and small.
Put simply, the chief executive has primary responsibility for hiring and managing the staff, while the board's role should be focused on governing the organization. In that vein, the board has human resources responsibilities to the organization in six main areas:
Hiring
A key responsibility of the board is to oversee the hiring of the chief executive (or top paid staff member). The board should negotiate a compensation package for the chief executive as well as negotiate and execute the employment contract if one is used.
Additionally, if asked by the chief executive, board members may help with the hiring of selected subordinate positions. However, it should be made clear from the start to everyone involved that the final decision is the purview of the chief executive and that a board member's role is that of consultant or advisor rather than decision-maker.
Want to see the rest? You can view and download this entire members-only resource here. Not a member? See what you're missing and become a member today.