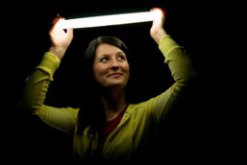 By Anne Wallestad, chief operating officer
I've gotten myself into trouble before by referring to board members as volunteers. It's usually in the context of celebrating or thanking a board member for all of their hard work, which is done without compensation, and — to me — is the ultimate form of volunteerism and service.
But it seems the term "volunteer" is perceived by some board members to diminish the leadership role that they play for their organizations. That somehow, acknowledging the fact that most board members give their time freely, without compensation, and do so purely for the benefit of a mission that they care about is…bad?
At BoardSource, we believe that board service is an important part of the service continuum, and that individuals that are serving on boards are engaging in a highly skilled, year-round, sustainable form of volunteerism that has enormous impact on the nonprofit organization. Individuals that are serving on boards are shaping the future of their organizations, and helping to ensure that the organization is fulfilling its mission, serving its community, and sustaining its own success.
We believe that board members are the quintessential volunteers. But we also know that oftentimes when people think about volunteerism, they don't immediately think of board service. Instead, they might think about a volunteer day, or a tutoring program, or even a pro-bono service project.
That's why when we decided to honor the incredible efforts that individual board members make every single day, we knew that we needed to team up with Points of Light, an organization that promotes and celebrates volunteerism in all of its forms, including board service.
Launched earlier this month, the Board Member of the Month Award honors individual board members who share their talents, skills, and passions to advance the public good. My hope is that this partnership will highlight the amazing ways that board members give their time, talent, and treasure for the benefit of their organizations.
And maybe, just maybe, it will also change the way that we look at board service, and we'll begin seeing it for what it really is: an example of how individuals can make an enormous difference in their communities…by volunteering.