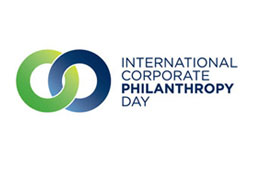 By Maureen Doherty, Strategic Development & Partnerships Manager, BoardSource
Happy International Corporate Philanthropy Day! Every February, CECP (Committee Encouraging Corporate Philanthropy) leads this special advocacy day, which is intended to build awareness of corporate-community partnerships and inspire companies around the world to engage further in philanthropic initiatives — efforts that BoardSource applauds and supports.
Today seems to be the perfect time to express our appreciation for the many corporate leaders who partner with us to promote and inspire excellence in nonprofit board governance. These leaders recognize the key role that exceptional governance plays in advancing organizational effectiveness and are enabling BoardSource to advance further toward our mission of building exceptional nonprofit boards. Through their support, nonprofit leaders – and the sector as a whole – are better empowered and positioned to meet our nation's most pressing social needs.
Thank you to our partners and corporate supporters:
BP America, Inc.
Capital One
Chevron
Con Edison
Corning Incorporated Foundation
Credit Suisse
Disney
General Mills
HSBC
John Deere Foundation
Kilpatrick Townsend
KPMG
Legg Mason
McGregor Fund
Mondelez International (formerly Kraft Foods, Inc.)
Prudential and the Prudential Foundation
Target
Time Warner
UPS Foundation
Xerox Foundation
How are these corporations supporting effective governance, and why is it so important? These leaders are
inspiring their employees to apply their unique professional skills and talents in nonprofit boardrooms. From junior associates to senior executives, these employees are learning the value of nonprofit board service, bridging the gap between nonprofits and corporations, and becoming effective board leaders.
publicly reinforcing their corporate values and their commitment to community leadership and service, as well as establishing a network of connections that supports the public good
augmenting their corporate investments in community organizations and causes through sustained service
enabling access to essential governance tools and resources to their grantees and community partners — resources that help these organizations advance on their missions, thereby creating sustained and ongoing impact within the nonprofit sector as a whole
Through their support and advocacy of BoardSource's programs and services, our corporate partners are showing their commitment to effective governance practices and to ensuring that our nation's 1.5 million nonprofits have effective and efficient leaders in place. Thank you to those corporations listed above and to the many others that are upholding standards of excellence in board service.
Now your turn! Tell us how corporate support and board service is making a difference in your organization? What are you doing to celebrate International Corporate Philanthropy Day?
Learn more about BoardSource's partnership opportunities and efforts by e-mailing me at Maureen.Doherty@BoardSource.org.