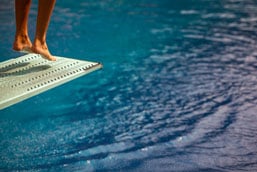 This post is one in a series written by board leaders who will be presenting sessions at the 2014 BoardSource Leadership Forum on October 9 & 10 in Washington, D.C. We hope you will be joining us.
Last summer, Ilene Denton, the incoming board chair at The Hermitage Artist Retreat on Manasota Key in Florida, asked for some advice for board members. "I'd love to read more about the board's role in a nonprofit," she said. While much advice exists about how to be a good board member, a lot of it's pretty nebulous. Here are five concrete actions for excellent board leaders.
1. Engage Fully
"Most of them only attended board meetings," a CEO moans. "We had such a hard time getting quorum that we moved to quarterly meetings. Now, they're scarcely attended." To help a nonprofit you love, fully engage. Of course, attend meetings. Also, learn what full engagement means. Ask staff and board members for ideas. If interest exists, devote 30 minutes to the topic at a board meeting to create a list of engagement opportunities. Select the ones that best fit your interests and bring you joy.
2. Draw the Circle Bigger
"Thank you," said Anita, my yoga instructor, "for bringing people." As I went to my car, mat over my shoulder, I realized that over the years I had invited lots friends to the class. To succeed, your nonprofit needs to grow more dedicated supporters. Model board members invite others to join the community. Consider setting a personal standard to invite five people per month to engage with your nonprofit. Offer your invitations in ways that fit your style, such as
invite a couple to dinner so you can all attend an event being presented by your nonprofit after dinner
ask a friend with good writing skills to review your nonprofit's marketing materials with a fresh eye
forward event or giving invitations to a small group on your mailing list; include a personal note of why you included the recipient and why you support the organization
3. Be a Model Donor
Surprise (or not!), donating money occupies a place on this list. Your nonprofit needs funds to survive and thrive. Model board members stretch when they give. If you know you can donate $100 a month, consider pledging $125 or $150. When you attend to your finances, write this check first. You behavior will inspire others to stretch higher as they give.
4. Adopt a Beginners Mind
As a board member, no matter your expertise, rejoice that you're about to learn more, especially about nonprofit income development. We all do.
"I realized that while my board members knew a lot, they knew only a little about fundraising and running a nonprofit," explained Martha Macris, executive director of Memorial Assistance Ministries in Houston. "My role is to lead and teach them about fundraising."
Nonprofits income opportunities are complex. Seven sources of nonprofit income exist, and to learn more, I invite you to attend my session, Open the Floodgates to Sustainability: Seven Income Streams, Endless Variations at BLF, where we'll delve into the opportunities.
5. Encourage Logical Decisions
The goal was to provide more affordable housing. The idea: Save existing houses slatted for demolition for an airport. We applied for a huge federal grant to move them. We didn't get it. Looking back, this was extremely good news. Moving a dozen houses down a major thoroughfare would have been a project from the dark side. Saving existing houses was an emotional choice, not logical. It was easier and cheaper to rehabilitate existing houses in the community that didn't need to be moved. Passionate people fill nonprofits — people seeking to do good. As a board leaders, help your nonprofit to funnel these passions into making logical decisions. As you make decisions, help the board to generate multiple options. Before decisions are made, consider the facts and alternatives. Ask questions about the long-term impact of decisions.
You are Precious
According to David Renz in a recent Reframing Governance webinar, 70 percent of nonprofits express difficulty attracting quality board members. Being a model board member sets you apart. You are a precious resource to the nonprofit you serve. As a board member, you want your time to be worthwhile. You want to help the nonprofit. This post shares five concrete ways to act on your commitment. Select one. Begin today.
Karen Eber Davis is an authority on income growth strategies for nonprofits and, for 25 years, has advised nonprofits on how to create greater excellence.