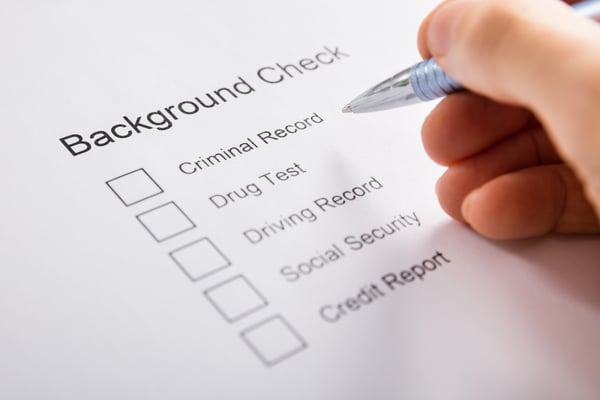 Criminal background checks are one way for nonprofit organizations to protect themselves, their assets, and the people they serve, but they may not be right for every organization. Ensuring resources is a role of the board, in addition to setting direction for the organization and providing oversight. One way to ensure resources and provide oversight may be to consider background checks for board members. It is important to note that race has a significant impact on interactions with the criminal justice system and an equity mindset is required in reviewing the information raised in background checks.
Why Nonprofit Organizations Might Run Background Checks
Nonprofits might run background checks on board members for a variety of reasons including board member access to vulnerable populations, agency resources, community expectations, and affiliation.
Considerations for a Background Check Policy:
Area of the sector in which your organization operates (i.e. youth development organizations may be more likely to have a policy than criminal justice reform organizations)
Local and state laws that determine what is allowed, not allowed, or required
Organizational values and current policies
Funder reporting requirements on board members' criminal history
Community expectations
What Can be Disclosed on a Background Check?
Credit history
Education verification
Employment
Criminal history, including the sex offender registry
Next Steps: Have a Conversation with Your Board and Determine if a Policy is Right for Your Organization
A background check cannot guarantee problems will not occur, but it can help mitigate risks for your organization. If you are ready to take the next steps toward a conversation with your board on if a background check policy is right for your organization, these questions can help frame the conversation and get started.
What is the goal of implementing such a policy?
What types of convictions will be expressly forbidden and what might not be?
What is your current background check policy regarding disqualifying offenses for staff and volunteers?
Will implementing this policy reinforce the societal inequities that your programs exist to alleviate?
Do other organizations in your ecosystem have similar policies?
To find a comprehensive list of questions and other considerations, click the button below for BoardSource's resource on nonprofit background check policy considerations and for more guidance on having a board conversation to determine what's best for your nonprofit organization.


Photo by Shutterstock