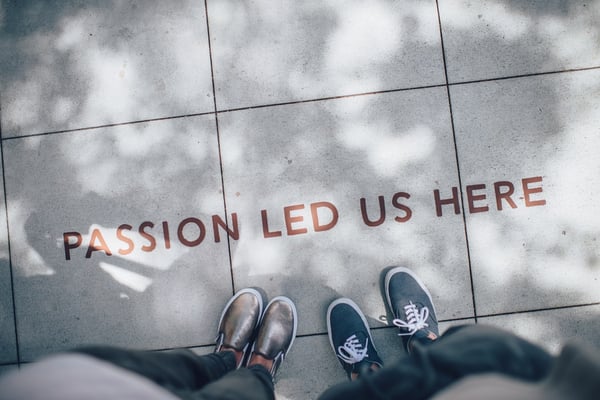 The COVID-19 pandemic's revelation of racial and gender disparities and the nationwide demonstrations about racism inspired by brutal police behavior have produced demands for major changes in our society and its institutions. Many call for new approaches to promote the welfare of a diverse population, including those whose needs have often been denied or neglected.
Currently, the press and public are preoccupied with electing government leaders who can deal with these challenges. Numerous publications have identified women prime ministers distinguished by their effective handling of COVID-19. Articles point to helpful characteristics typically associated with women: being open to listening to advice from others, acting with and expressing compassion, and fostering collaboration.
We need such leaders in all society's critical institutions that must be reimagined in order to play their part in creating a more equitable future. Among the most important of the non-governmental institutions are nonprofit colleges and universities and health systems (so-called "eds and meds"). Ten of the twenty largest employers in the Philadelphia region are nonprofit eds and meds. They have a huge impact on the lives of countless students, patients, and employees as well as on their surrounding communities, and they contribute massively to our economy and quality of life. Many hospitals and universities are being forced to think creatively in order to continue to survive and to serve their constituents.
Whether they change in ways that promote diversity and inclusion depends in large part on those who make key decisions—leaders who are appointed as chief executives and board members to govern. Some may say this is not the time to advocate for more diverse leaders, but the truth is that this is exactly the right time for change. As they navigate an uncertain future, eds and meds need leaders who will think "outside the box" and will envision and enable more equitable and sustainable organizations. These leaders must be empathetic, open to diverse viewpoints, and represent a wide variety of stakeholders. Women provide an underutilized and highly qualified pool of such diverse leaders. Though many eds and meds will not have immediate opportunities to appoint women to top executive positions, they have regular opportunities to add new members to governing boards that are now mostly white and male.
A 2019 study of the gender and racial diversity of the boards of the Philadelphia area's fifty largest nonprofit eds and meds found that women, particularly women of color, are seriously under-represented. Other regions report comparable findings.
Abundant research on corporate boards has shown that gender diversity contributes positively to the quality of their decisions. That's because diverse people bring different perspectives to the table and discourage the kind of "group think" that limits options being considered. The impact of diversity is no different in the boardrooms of large nonprofits.
Our national study of eds and meds boards confirmed the value of diversity to these boards and also confirmed that under-representation of women, particularly women of color, is a national problem with clear and actionable remedies. The study, Increasing Gender Diversity on the Boards of Nonprofit Eds and Meds, is based on interviews with fifty-nine diverse female board members and male and female board leaders (CEOs and board chairs). They reported that women bring different life experiences to the boardroom and are more likely than male colleagues to contemplate the impact of decisions on the institution's constituents – students, patients, and staff. Women are also more likely to remind boards of diversity implications of various issues and to have significant impact on increasing institutional diversity. Most interviewees believe the presence of women and men who bring other kinds of life experiences such as race, ethnicity, and age can increase an institution's effectiveness in serving consumers.
Of particular importance in addressing our current crisis is our finding that women board members, more than their male colleagues, want to consider and discuss all possible alternatives rather than settling for a "good enough" decision. Women more often concern themselves with mitigating risk, and are more likely than male colleagues to ask for as much information as possible before choosing among options. That difference sometimes causes male impatience. Yet, in the current pandemic, surely the more thorough approach is preferable.
Unlike government and for-profit corporations where voters or shareholders choose who will run things, nonprofit eds and meds quietly pick their own leaders. Yet, they have "stakeholders" such as students and patients and their families, alumni/ae, employees, donors, bond holders and members of the community that are directly affected by their decisions. If all of us who belong to one or more of those groups would pay attention to the lack of diversity on these boards and organize to exert our influence, we could propel changes that would serve us well in this time of crisis and in creating a better future.
Supplementary Resources
Increasing Gender Diversity on the Boards of Nonprofit Eds and Meds: Why and How to Do It Executive Summary
Increasing Gender Diversity on the Boards of Nonprofit Eds and Meds: Why and How to Do It Full Report
Women on Boards of Hospitals and Universities: The Inside Story Press Release
About the Authors
Carolyn T. Adams, Ph.D., is former Dean of the College of Liberal Arts and former President of the Faculty Senate at Temple University, and author of six books and over 20 articles and chapters, including the subject of nonprofit organizations.
Vicki W. Kramer, Ph.D., is a former nonprofit executive and consultant to nonprofits, and lead author of Critical Mass on Corporate Boards and numerous articles and book chapters on women on boards.