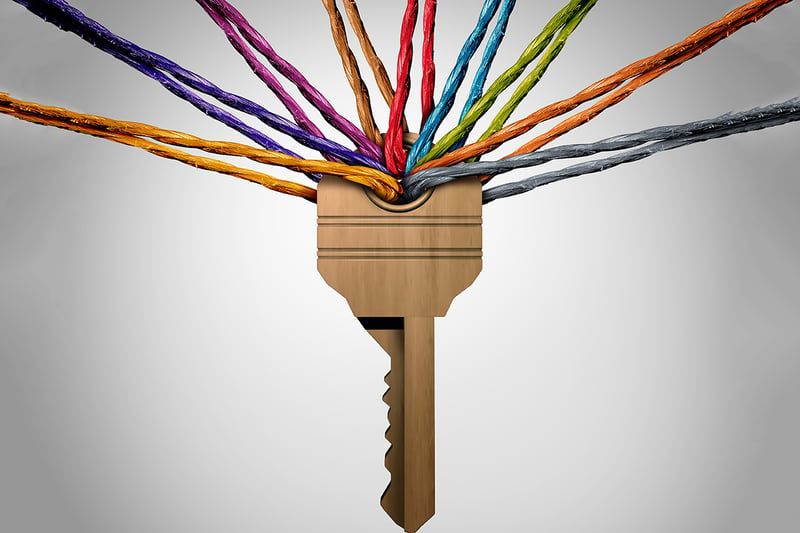 Adopting a goal to achieve board diversity is one thing. Taking action to achieve that goal is quite another.
Despite ongoing encouragement for nonprofit boards to embrace diversity, BoardSource's Leading with Intent: 2017 National Index of Nonprofit Board Practices survey shows that movement toward more diverse boards is just not happening on a broad scale.
According to BoardSource's findings, a majority of board chairs and nonprofit chief executives are dissatisfied with their current levels of board diversity.
However, the survey reveals another alarming fact: a high percentage of those expressing dissatisfaction about a lack of board diversity do not consider action to alter the situation a high priority or even a priority at all.
Furthermore, of the more than 360 organizations that report having no people of color on their boards, it is disturbing that only 10 percent indicate that "demographics is a high priority in board recruitment." This is in spite of the fact that 62 percent of those organizations with no people of color on their boards admit, "expanding the board's racial and ethnic diversity is important for increasing the organization's ability to advance its mission."
Certainly the sector is sending a mixed message.
But actions speak louder than words. And because of that, the message is actually very clear —diversity is not a priority.
These organizations are shooting themselves in the foot. This message projects well beyond the present board to prospective board members, members, volunteers, staff, donors, and to the community of individuals being served. The more people see that these organizations ignore the need for diversity, the more that they will drive away individuals they would like — and need — to attract.
Furthermore, diversity is beyond having a different face or two on your board.
When board members who represent diverse communities see no active progress toward diversity, they first become frustrated by the lack of full-in organizational commitment. Then they become discouraged, and finally they become disengaged from their board service.
To prevent your organization from going down this path, you need to do three things:
Accept responsibility
BoardSource says it best: "As the decision-making body at the highest level of organizational leadership, boards play a critical role in creating an organization that prioritizes, supports, and invests in diversity, inclusion, and equity."
The board sets the tone for the entire organization and whatever it makes a priority will trickle down to the rest of the organization. However diverse (or not) your board is at this moment is the direct result of how your board has operated up to this point. Own it.
Take action
To assist organizations in moving beyond stated intentions with deliberate action, I reached out to speaker colleague Shirley Davis, Ph.D., who is a recognized global workforce expert and specializes in diversity and inclusion.
She advises, "Optics matter. When an individual doesn't see anyone else that looks like them, it communicates that their values and needs aren't important." She adds, "However, any conversation around achieving organizational diversity should not be narrowly focused on just gender and race. True diversity isn't about quotas."
Davis shares these actions for successfully implementing a goal for achieving board diversity.
Recognize there can be unconscious biases that prevent action from being taken.
Identify a champion to lead the initiative.
Develop a positioning statement that covers what the organization believes and defines what is to be accomplished.
Establish goals with measurable outcomes.
Evaluate progress being made.
Provide training and facilitated discussion that gives your goal a top of mind presence.
It is also important to avoid making mistakes that will block successful implementation. Davis identifies these four as especially significant:
Not seeing that achieving diversity goals is everyone's responsibility
Not recognizing that there can be diversity but not inclusion
Not fostering assimilation so there is a sense of belonging
Assuming achieving diversity is a quick thing. It's a marathon — not a sprint.
To create a true culture of diversity, Davis advocates going beyond focus only on the board by "operationalizing" your efforts. Every decision your organization makes should be looked at through a diversity lens. This includes leadership positions, committee involvement, program scheduling, employee hiring, vendor selection, member and volunteer recruitment, and donor acquisition.
Further demonstrate your commitment to diversity by ensuring that the public view of your organization, such as through your website and social media activity, includes leadership statements that reflect on various aspects of diversity.
As nonprofits take action on their commitment to board diversity and inclusion, following Davis's advice will help remove a source of frustration among board members who do represent under represented communities. In addition, they will position themselves as much more attractive to individuals representing different races, cultures, genders, and generational groups.
Commit to desired change
Achieving board representation that is reflective of the community an organization serves is the right thing. But it is also the smart thing — the organization benefits from the diversification of different backgrounds, experiences, opinions, and skill-sets, which are all vitally important qualities for a board that wants to reach higher levels of success.
Making board diversity a priority and taking action to achieve it is a responsibility that is squarely on the shoulders of the board. Remember, actions speak louder than words, and those nonprofits talking diversity and not taking intentional action are missing board leadership. The bottom line is that taking the right action is the way to ensure that your organization advances its mission tomorrow and into the future.
Does your organization have a goal for increasing diversity and for creating intentional inclusion? What actions are you taking to achieve your goal?
Please let us hear how your implementation process has worked. It will certainly benefit our BoardSource blog community!