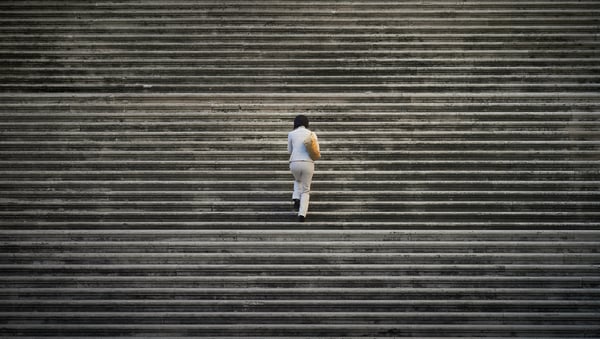 It is quite common to see nonprofit organizations making visible commitments to diversity, inclusion, and equity. Many nonprofit organizations have DEI statements; some include the words in their missions. Many have DEI as part of their strategic plan. But when it comes to the composition and practices of nonprofit boards, it's clear that these commitments aren't necessarily translating into real board-level change. While board composition is just one piece of the puzzle, it's one of the ways that we see how little change has occurred.
BoardSource's recent report Leading with Intent reveals that older white males still occupy most board seats. Within this sample of more than 700 nonprofit organizations, boards are composed as follows: 83 percent white, 82 percent over age 50, and 64 percent male.
In our latest resource, five barriers to advancing diversity, inclusion, and equity within boards are identified in five categories — individual, group, structural, inertia, and mindsets and metrics. It also explains why making progress on DEI at the board level is challenging. To move forward and really have influence, boards must engage deeply and take a more active role in advancing DEI, which requires that they focus on themselves — not easily done.
5 BARRIERS TO ADVANCING DIVERSITY, INCLUSION, AND EQUITY WITHIN BOARDS
LACK OF INDIVIDUAL BOARD MEMBER COMMITMENT
DEI requires that each individual board member has skin in the game and there are several factors that may work against that such as personal preferences, power dynamics, lack of DEI expertise or cultural awareness.
GROUP DYNAMICS
Two group dynamics issues are prominent and can be especially problematic with respect to making progress on advancing DEI at the board level: camps and consensus. Camps can make it difficult to navigate board-level conversations about DEI. Often times, boards rely on consensus for decision-making which can create difficulties when pushing for change.
STRUCTURAL ISSUES
There are numerous structural issues; some rooted in history that have been replicated without examination over many years, that can impede progress for boards wishing to be more diverse, inclusive, and equitable, including: antiquated bylaws, executive committees, power inequities, terms without limit, and more.
INERTIA
Several factors make it challenging to overcome inertia and get started. Boards will commonly prioritize other matters such as fundraising, financial, or legal before DEI. Another common issue is seeing DEI work as linear with a clear roadmap, but in reality, the work is more adaptive in nature and must be figured out as you go.
MINDSETS AND METRICS
These three issues of mindsets and metrics can stymie progress:
- Pathological short-termism
- Thinking DEI is a staff responsibility
- Elusive metrics and accountability mechanisms
These 5 barriers call out areas of opportunities for boards to reflect upon and make progress towards. Inside the full 7-page resource you will find 10 opportunities centered around ways boards can prioritize diversity, equity, and inclusion, not only on the board level, but also on the individual level. It takes focus, courage, commitment, perseverance, and humility. It enables greatness.
---
About the author:
Cathy A. Trower, PhD, is a nonprofit board governance consultant who currently serves as board chair of the RiverWoods Continuing Care Retirement Community. She has served on a number of nonprofit boards and chaired BoardSource's board of directors from 2019 to 2020.
Photo by Vidar Nordli-Mathisen on Unsplash