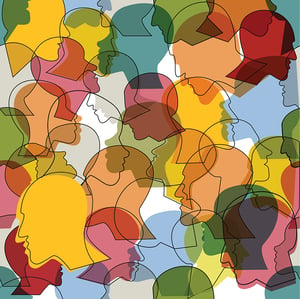 A letter to the editor written by Anne Wallestad appeared in today's issue of The Chronicle of Philanthropy. We share a segment of the letter here and encourage you to read In Defense of Board Diversity in its entirety by visiting the Chronicle's website.
The July 11 Chronicle of Philanthropy Opinion piece "GuideStar 'Hate Group' Controversy Should Put Spotlight on Charity Watchdogs" took a twist we didn't see coming. In the midst of cautionary tales for those who seek to help donors evaluate charities, the authors took issue with the idea that board diversity matters when evaluating a nonprofit's leadership.
More specifically, they argued that the question BoardSource developed for GuideStar asking boards to indicate whether they have "an inclusive board-member recruitment process that results in diversity of thought and leadership" was inappropriate. They went on to say, "Single-mindedness can sometimes be an asset, too," and, as such, the board's composition vis-à-vis diversity should not be used as a measure of board strength.
We must respectfully disagree.
To learn why, read In Defense of Board Diversity in full.