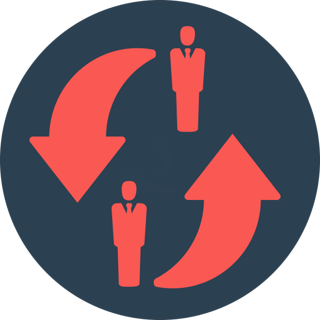 New and diverse perspectives matter—everyone knows that. What isn't as clear is how to translate intent to incorporate new and diverse perspectives into a strategy for better decision making at the board level. In follow-up to a previous blog post I wrote about the importance of age diversity on nonprofit boards, I want to share some practical strategies for capturing and utilizing the insights of young leaders through the establishment of an "Emerging Leaders Advisory Council" — ELAC for short.
Envision Outcomes. It will be important for your organization to determine what it would like to see its ELAC accomplish, what the ideal impact would be on your organization. These outcomes will help determine the purpose, goals, and objectives for the group and help shape the needed council infrastructure in support of these goals. For example, do you envision your ELAC providing your organization with a clearer perspective on the future trajectory of your community and suggesting how your organization might adapt to meet those future needs? If so, capture that. (And start thinking about how the council might accomplish that outcome, such as designating time during all of its meetings to raise and answer a generative question related to trends and cultural shifts in the community.)
State the Purpose. Your ELAC, like all advisory councils, needs a statement of purpose — one that is related to the outcomes you envisioned. Make it clear why this group is important to your organization's success. Statements of purpose can always be revised as the group evolves, but, initially, your ELAC might
serve as ambassadors to the community
give feedback on certain programmatic elements
gather input from or serve as a liaison with key constituencies
provide an independent, unbiased sounding board for new ideas and new ventures
help you identify institutional strengths and weaknesses as well as external opportunities
The purpose of an ELAC must be clear. From an organizational perspective, you need the staff to buy into the program, understand the value of the group to the organization, and be excited about supporting it. You don't want them to see this as just another task. From a participant's perspective, it must be clear how the council is connected to the organization's mission, how it integrates with the board of directors, and what the requirements are for individual participation — this must be well laid out so that there is a clear, well-packaged case for joining the group. The clearer the purpose, the easier it is to direct the actions of the individuals and the collective group.
And don't forget to identify an ideal membership number for your council because, just like the board, you want all members to be engaged. If it is too big, that might not be the case.
Recruit. I could write a full post on recruitment alone, but for the purposes of this topic, I suggest creating an application and making it as easy as possible for an emerging leader to find the application on your website or through a central community source (an association of nonprofits, a community foundation, etc.)
And talk about your council with your partners. Connect with your funders and let them know that you are starting this program and that you welcome applications from their talent pools. It also illustrates to your funders that you are making long-term investments in the community and that their grant dollars are being well spent. Reach out to corporations. Many are looking for ways to strategically engage their emerging leaders in community activities. Ask community organizations, such as universities with master's degree programs and Young Nonprofit Professional Networks if they would be open to posting the application on their intranet or sending it out through internal channels. These are great ways to engage with organizations in your community and establish credibility while not asking for money.
Invest. An ELAC is not something that you can create and then forget — it needs to be thoughtfully integrated within the organization and the members valued for their service.
Assign a staff or board member to help organize meetings, make presentations, or sit in on meetings.
Ask board members to meet with the council to discuss your organization's mission and vision.
Encourage council members to experience your organization's programs firsthand.
Maintain a reasonable flow of information between meetings (newsletter, memos, reports, etc.)
Plan a retreat or special meeting to help council members think about their role.
Invite staff members to reach out to individual council members to ask them questions related to their areas of expertise — make the members feel like they are making an impact, individually and collectively.
An investment in these emerging leaders now will lay the foundation for deeper organizational engagement from the individual in the future — financial- and mission-based engagement.
Establish a clear line of communication with your board and organization. Boards should always be curious, but many comprise like-minded individuals. They need a holistic approach to creating a culture of inquiry, and establishing mechanisms to strategically communicate and learn from emerging leaders can be a valuable asset for a board at any stage of development.
At one or a recurring set of board meetings, ask your board members to write down future-looking questions that they have about the organization or community. These questions might include the following:
What are key trends in the community?
How do millennials or members of Generation Z view certain aspects of organizational programming?
How will demographic changes impact the organization's ability to deliver on its mission?
How can the organization make a greater impact and share its message through emerging forms of media and technology?
Use these questions to help set the council's agenda and spark conversation during the ELAC meetings. Have a staff member record the answers and put together a brief report on the answers to send to the board.
Engage in Mission. Make sure that you are engaging your council members outside of meetings. Young professionals want to see the impact they are making and will be more likely to advocate for your organization within their networks (which are probably different than those of the board) if they can see that impact firsthand.
Bring ELAC members to partnership or community meetings. (This has the added benefit of showing your partners and community that you are investing in the next generation and the community's long-term success.)
Assign each member to a specific programmatic area of the organization. Have breakouts during each council meeting to give all members an update on programmatic developments.
One of your organization's objectives should be to prep your council members to be ambassadors for the organization and to share their own personal stories with other young professionals in their network. This allows the nonprofit to establish credibility and value around the structure of its emerging leader system — allowing outside employers, donors, and other young professionals to see potential long-term value in program participation or with the organization. This exposure adds to the quality of the talent pool and to the level of strategic analysis that can be contributed by the advisory council.
Create a Mentor Program. Mentorship is a great way to engage young leaders and for board members to identify talented individuals who potentially could be great additions to the full board. While it might be difficult for board members from outside of the area to participate in the mentorship program beyond a virtual interaction, setting aside a lunch or breakfast hour during one board meeting or retreat per year for in-person mentor meetings will go a long way in helping establish relationships. Additionally, I would suggest making this program an opt-in application process for both parties. This can be as simple as a two- or three-question survey about why both parties are interested in participating, a list of the expectations, and space for signature. The staff liaison can then strategically match the advisory council members with participating board members.
These are just a few examples of ways to integrate future-looking practices into the decision-making function of an organization's board. There is real organizational value in taking the time to invest in emerging leaders as it can prepare the organization for greater impact in the future.
Want to learn more? Check out the BoardSource publication, Advisory Councils.