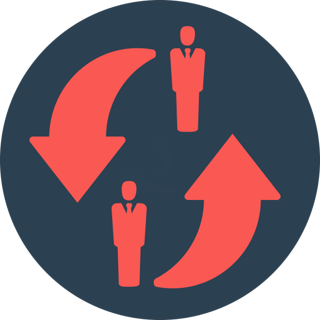 Staying relevant in a world that is constantly changing is challenging for many nonprofits. To plan for the future and the risks that come with change, best practices direct boards to be inquisitive, think strategically, and remain relevant and connected to their communities. But how can boards, even with the best intentions, be responsive to the future when 83 percent of board members are over the age of 40 (Leading with Intent 2015)? How can we ensure that boards are asking meaningful questions, approaching problems from fresh perspectives, and connecting with new areas of the community if all of the members share similar life experiences?
It is difficult.
At its core, this is an issue of diversity. To help navigate the unanticipated challenges ahead, BoardSource encourages nonprofits to have an ear to the ground and leaders — board members and chief executives — who represent diverse points of view. Yes, some progress has been made to close the diversity gap in boardrooms, but we must do more to make sure that nonprofits are prepared to support our communities' changing needs for years to come.
To navigate a fluid landscape, it is increasingly important for nonprofits to have the right board infrastructure in place — an infrastructure that is capable of capturing the insights and ideas of a community's young leaders, and then use that knowledge to evaluate the future needs of their constituents. A popular mechanism for this type of interaction is what some nonprofits refer to as a "junior board." I use this term broadly, but BoardSource believes that no body other than the fiduciary body should be called a board. Naming conventions will be addressed later. In my opinion, the concept of a junior board is one of the most powerful tools for infusing age diversity into the boardroom, for fortifying an organization's recruitment pipeline, for training and inspiring future board leaders, and for advising the board on social change and trends. That said, tread carefully. Junior boards can be a powerful tool, but how they are used varies across the sector and, in some instances, leads to more harm than good for a nonprofit.
Challenges
Choosing the right name for your group – Don't hurt your recruitment pipeline. A junior board should reflect the strategic functionality of a true board of directors, and its infrastructure should support a thought-partnership between the two groups, similar to an advisory council. Sometimes organizations use the term "junior board" to mask a committee of young leaders whose core focus is fundraising and event development. Because these mislabeled groups have a more operational purpose than strategic focus, young strategic leaders can be turned off by this structure, leaving them with a bad perception of the organization and future nonprofit board service. I suggest groups with an operational focus not be called junior boards, but rather a Young Networking Alliance, an Emerging Leaders Network, or perhaps Young Professionals of …."
Tapping out your resources. Be very thoughtful about what you expect of these young individuals as it pertains to their personal financial contribution and fundraising. The financial contributions from the group's members and their networks are not likely to be significant, but the organization's focus should be on long-term cultivation rather than short-term gain. You want to inspire these leaders to embrace the mission. When the time is right, and their personal wealth and networks have grown, you can ask them to contribute in a more tangible way.
Ensuring a right fit. Junior boards are not for every organization. Some boards and organizations need to strengthen their own governance before trying to teach it to the next generation. Junior boards should only be implemented by boards that are confident in their ability to model good governance.
Opportunities
Fortifying the vision and strategy of the organization. It is important that the insights and ideas of young professionals are captured and used to help chart the organization's future course. Because nonprofit boards are designed to mitigate risk, young professionals should help the board take calculated steps in order to maintain relevance and impact. Their lens into the future of the community and related mission areas will help the board better survey the landscape for challenges and opportunities.
Making long-term leadership investments and developing advocates in the community. Young professionals have access to networks of talent and resources that aren't easily accessible to older members of the community. Access can be based on current relationships or an understanding of mechanisms that can meaningfully engage a younger demographic. Creating well-structured mechanisms for engaging this group will help provide a roadmap for the evolution of the organization, and ensure that the right resources are in place to support that adaptation.
Enhancing your recruitment pipeline. Using a junior board as a component of your recruitment pipeline gives an organization the opportunity to monitor the qualities of great board leaders within a cohort of young talent. This becomes a test run for future board members and gives the board a chance to choose future board members based on metrics that can be monitored and evaluated in an environment that is reflective of the real boardroom. The board is no longer recruiting new talent solely based on third-party observations, but rather on metrics that are central to the organization's mission and internal observations of performance in a board-like environment.
Ingraining good governance practices. One of the most important functions of a junior board should be to help prepare young professionals for real board service. This preparation should focus on the development of organizational strategy and governance skillsets, and should mimic the decision-making process of the board. This will help attract talent that can provide high-level strategy support and contribute in a meaningful and impactful way to the long-term success of the organization.
I look forward to sharing more about junior boards, specifically related to organizational integration, in future blog posts, and starting a dialogue on how to harness the vision of emerging leaders for greater mission impact.
Looking for more information on including youth on boards?