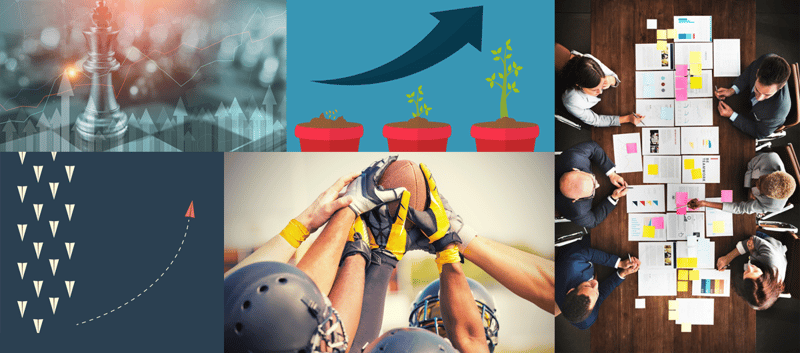 Happy new year! Everyone here at BoardSource is excited for another year of supporting and helping organizations like yours to advance your mission, but before we move into 2019, let's take a look back at some of the great blogs we posted in 2018. Maybe you missed them when they first published, or maybe they just weren't applicable to you at the time but are now. Regardless, here are the five most popular posts written by our five most popular 2018 authors — the best of the best.
1. Recruit Nonprofit Board Members with Purpose and Process by Hardy Smith:
What can nonprofits learn from top college athletics programs when it comes to recruiting? A lot, actually. See how the two overlap in this blog discussing how to take your board recruitment to the next level and build yourself your dream board.
2.The 3 Gotta-Haves for Boards Seeking Impact and Scale by Donald Summers:
Nonprofits are often trying to balance their efforts to grow with the need to be seen as efficient by their stakeholders. Luckily, as the nonprofit and for-profit sectors begin to look more and more alike, that means we can look to the for-profit sector for guidance. In this blog, Donald Summers breaks down the three things that he's seen work in the for-profit sector and how they can be applied to your nonprofit.
3. Foundation Board Diversity: Five Things We Can Do to Break from the Current Reality by Kevin Walker:
Board diversity is something all organizations should work towards, so it is alarming to see that among foundations, little progress is being made.According to Leading with Intent 2017, 35 percent of all foundations have an all-white board (excluding family foundations). Read about some of the biggest hurdles and questions people have when trying to recruit new board members from a more diverse pool and how to address them.
4. Metrics That Matter: Is Your Board Tracking the Right Things? by Irv Katz:
Using metrics to ensure your organization is on a stable path has become a necessity. But looking at the wrong metrics can make you lose sight of the forest for the trees — a big problem, considering boards are tasked with the difficult job of looking at the overall picture. This blog breaks down the metrics your board SHOULD be looking at to ensure it is best equipped to lead your organization.
5. Strategic Planning: Is Your Board Ready? by Richard Mittenthal:
Strategic planning isn't something you just spontaneously stumble into. It is a very serious and important task that your board should enter into only when ready to do so. So how do you know if you're ready? This blog offers up eight questions that you should be able to answer before you can begin discussing your organization's strategic plan.